Contact with EVOTEC.
Efficient and effective. Regardless of your location.
We are here for you.
We are open to challenges. We create our solutions basing on our experience, but we are happy to take on projects that are entirely new to us.
E-mail or telephone enquiry

Analysis of working conditions

Suggestion of solution

Solution acceptance and order

Start of design and cover production

Delivery of cover to Client
Contact information
ul. Tokarska 9b
20-210 Lublin, Polska
NIP: 946 26 38 227
Regon: 061389810
Agata Czernicka

Knows all the secrets of industrial robot protection. Thanks to years of experience in making covers he can come up with solutions that fit the Clients' needs 100%. She values input from the Clients – in response to their needs and requirements, she creates tailor-made solutions.

Paula Kurant

Has been working in fields related to Material Engineering for over 10 years. She has years of experience which enable her to provide the highest quality of protective covers, but she is also open to new challenges – which lets her add more and more projects to the company portfolio. She provides advice on professional protection of industrial robots, machines and other devices working in harmful conditions.

Agnieszka Czajka

Creates the brand, takes good care of the EVOTEC image and makes every effort to ensure that cooperation with us is as beneficial for you as possible. She likes to stay in contact with the Clients and provide advice on professional protection of industrial robots and machines.

Anna Matłaszewska

Works with Clients from all over the world. Thanks to her knowledge of technical aspects of environment in which industrial robots and machines work, she can provide advice on what kind of solution would be the best and manage even the most atypical projects.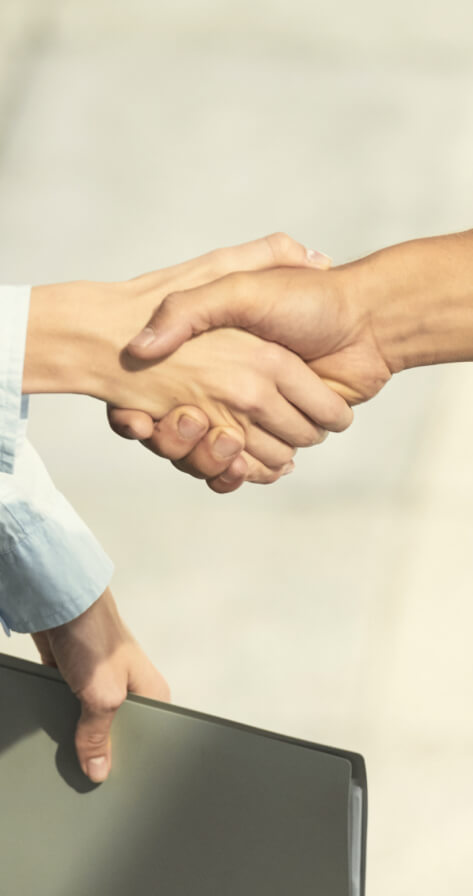 Let's talk about what harmful factors your robot is exposed to.
Book a conversation now.