EVO_blast
Protection of robots from abrasive ricochets.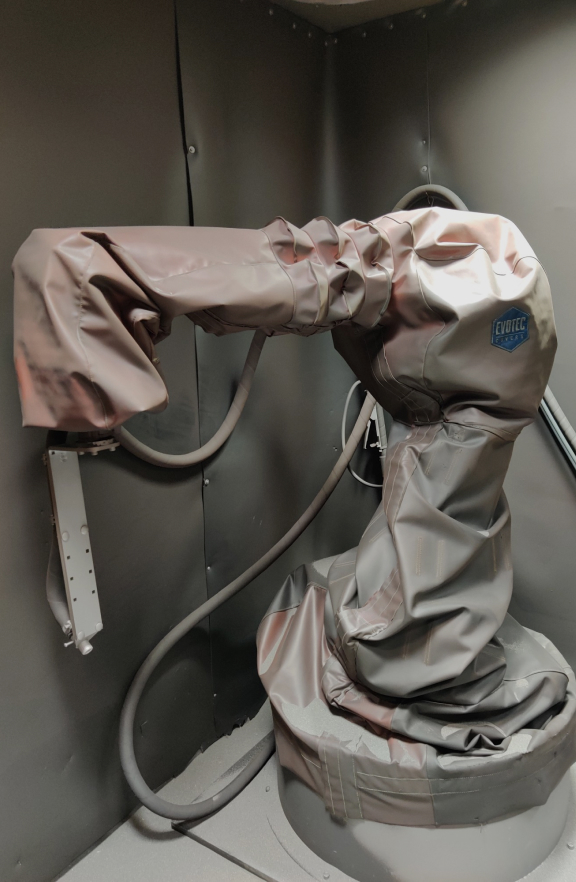 Cover. Don't repair.
Effective protection of robots in the shot blasting process.
EVO_blast protective covers are made of fabrics with high resistance to abrasion. Therefore, they are excellent protection against harmful effects of abrasive ricochet and high amount of dust generated in the abrasive blasting process.
Using an EVO_blast cover allows the robot to work malfunction-free even in the most demanding processes like shot blasting, shot peening and sandblasting. Without a cover, abrasive ricochet and dust degrade the surface of the robot and penetrate its moving parts, such as gears. This causes seizing and consequently – permanent and costly damage.
Protection of robots in difficult conditions.
EVO_blast protective covers support the work of the robot in very difficult conditions with harmful factors such as:
Abrasive dust
Rough sand and powder
Corundum
Loose dust settling on top
These factors are present in the processes:
shot blasting

sandblasting

glazing

glass cutting

ceramic coat spraying

shot peening

glass bead blasting

SHOT PEENING

Comprehensive perfection of your protective cover.
Effectiveness of your robot is the priority. Both for EVOTEC and for you. This is why we make sure that the EVO_blast protective cover working in the shot blasting process is as dustproof as possible, resistant to abrasion and impermeable to contaminants.
In some cases we recommend making rotary rings as an integral part of the cover, in order to increase the protection level of the cover during work. This solution increases the freedom of movement of the robot and additionally protects the robot base.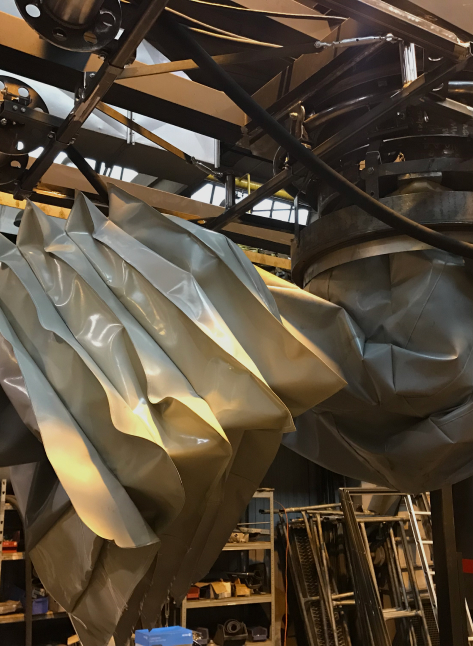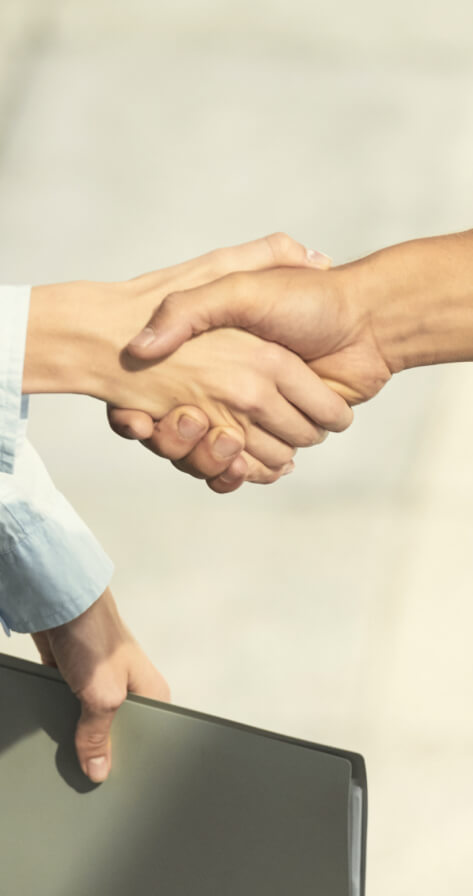 Let's talk about what harmful factors your robot is exposed to.
Book a conversation now.