EVO_dust
Protecting robots from dust, sharp metal filings or oil and coolant splashes.
Effective protection in mechanical processing.
EVO_dust covers protect robots and other machines from dust that could accumulate on their surface. They also prevent sharp chips, filings and shavings from getting inside the gears and other moving elements of the robot, which extends the lifetime of these parts. These covers also protect from moisture and splashes of liquids.
EVO_dust covers are made of fabrics with hydrophobic and oleophobic properties. If required, we can also choose the fabric with anti-static properties. EVO_dust covers can be used in many various industrial processes, e.g. parts machining, CNC processing, surface treatment (like grinding or polishing) or palletizing in dusty conditions.
Protection from dust, shavings and tooling liquid splashes.
EVO_dust protects robots from damage caused by:
Sharp shavings and filings
Dust
Splashes of oils, coolants or water
Splashes of tooling liquids
These factors are present in processes:
CNC machining

milling

deburring

polishing

cutting

grinding

wood processing

surface treatment

Comprehensive perfection of your EVO_dust cover.
EVO_dust covers are meant mostly (as the name suggests) for protection against dust, but thanks to their waterproof and oilproof properties they can also protect your robot and its subassemblies from moisture, as well as splashes of oils and coolants.
Tightness of EVO_dust covers is our priority. When designing covers we always consider the robot model and installed equipment, as well as its movement range. The construction of the cover is always optimally chosen in a way that does not limits its movements.
EVOTEC covers also have fastenings chosen with the robot's working conditions in mind. This helps you protect your robot from contaminants that could damage it and its subassemblies.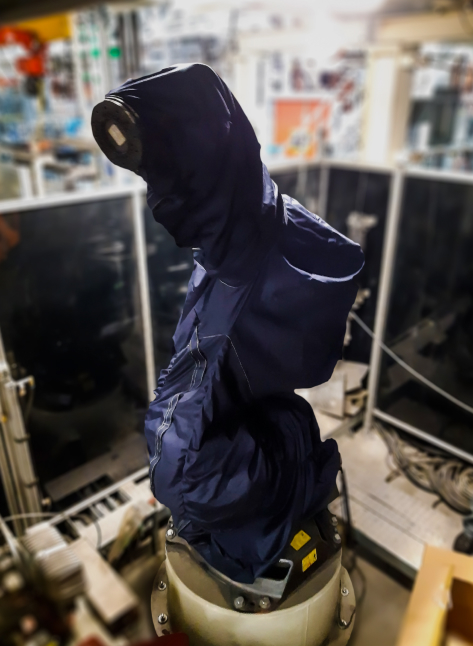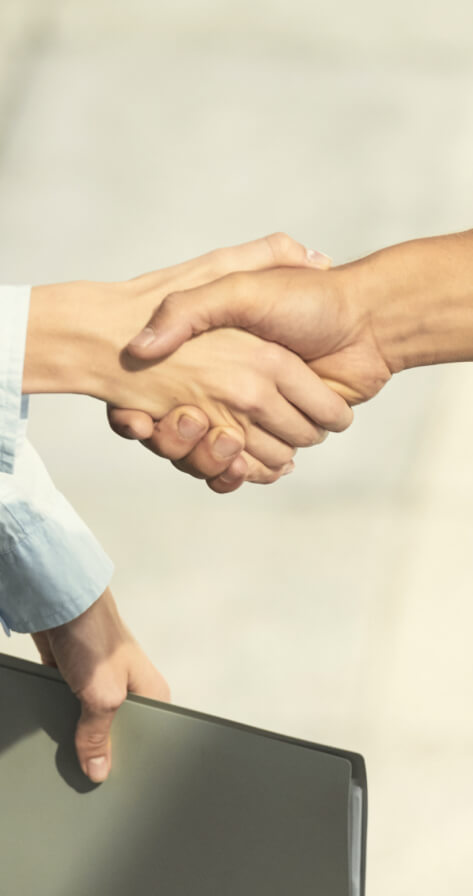 Let's talk about what harmful factors your robot is exposed to.
Book a conversation now.