EVO_coat
Protection for painting robots, varnishing and spraying processes.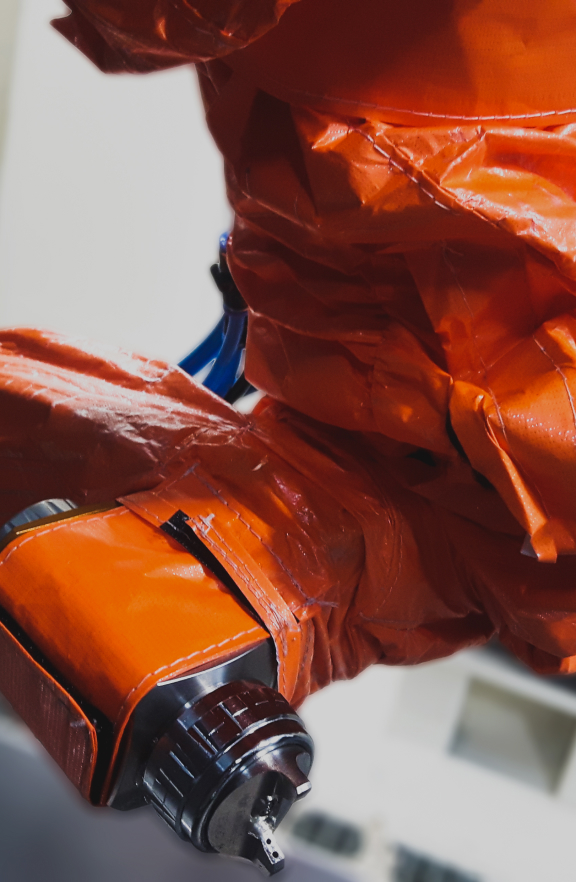 Effective protection of robots in painting, varnishing and spraying processes.
EVO_coat covers protect industrial robots and machines in processes such as coating, powder coating, aqueous and solvent-based painting, as well as other processes involving chemicals, e.g. spraying of resin, gel coat or PU foam.
EVO_coat covers are made of fabrics with special coating, which gives them dustproof properties and chemical resistance. They often feature a double fastening, which is an even more effective protection against moisture or fine dust.
Protection from dust and chemical vapour
EVO_coat protective covers support the work of robots and machines in very dusty conditions and chemical vapour, as well as anywhere with increased humidity, e.g. in water-based and solvent-based painting.
EVO_coat covers are perfect for protection of robots in the processes of:
powder coating

wet painting

spraying

application of resin

fiberglass spraying

Comprehensive perfection of your EVO_coat cover.
The covers are designed with consideration of the robot model, its range of movement and installed equipment. EVO_coat covers' construction is dust resistant and the fabric they are made of is impervious to many chemicals.
When making EVO_coat covers we thoroughly analyze the working environment of the industrial robot. Depending on the present harmful factors, we choose the appropriate type of thread and manner of connecting parts of the cover.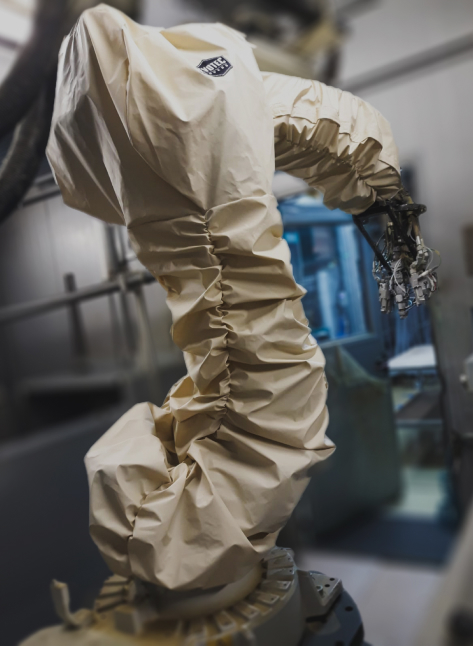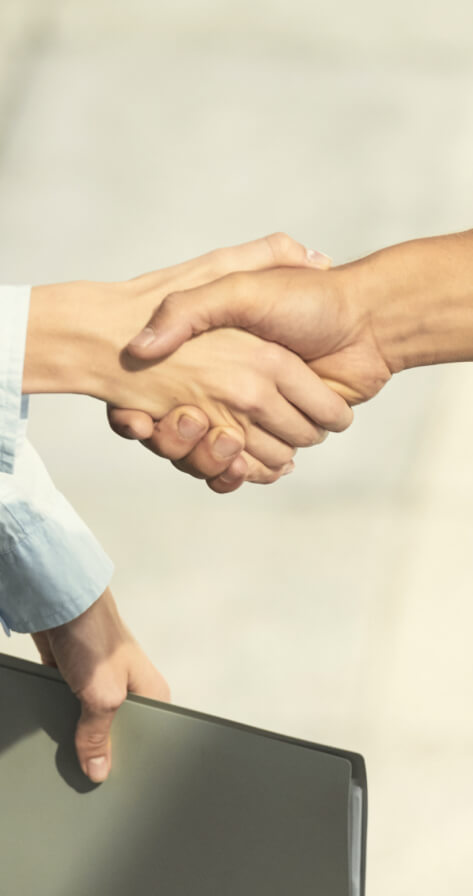 Let's talk about what harmful factors your robot is exposed to.
Book a conversation now.