Heating and cooling
Protective covers allowing air flow inside.
For your robot working in extreme conditions.
In some processes, robots need to work in temperature much higher or lower than recommended.
More and more often production processes require robots to work in temperatures beyond their allowed range.
The solution – heated or cooled protective robot cover.
EVOTEC protective covers with possibility of introducing heated or cooled air.
The construction of such cover includes special openings which allow introduction of air with the right temperature. This allows you to heat or cool down the robot, depending on what the application requires.
Introducing heated or cooled air under the cover with increased pressure allows you to increase or decrease the temperature around the robot, under the cover. Thanks to this kind of solution you can regulate the temperature under the cover in applications such as foundry work and hardening, as well work inside coolers.
Thanks to this solution you can provide optimal working conditions for your robot in places with
that are either very cold (e.g. coolers) or very hot (foundries, forgeries).

Complete perfection for your robot cover.
Carefully chosen fabric. We choose the fabric for cover production basing on an analysis of the robot's working conditions in the given process.
EVOTEV protective covers ideally chosen for your robot. All our covers are designed individually, which enables us to fit the construction to the requirements of the given process. This also makes cover installation and de-installation easier and allows access to the equipment on the robot.
When designing protective covers we always consider the model and construction of the robot, installed equipment and trajectory. The construction of the cover is always fitted to your needs and the robot's shape, which does not limit its movement range.
Fabrics for special purposes The thread and other connecting elements are chosen depending on the fabric and the process in which the robot is working, which prevents contaminants from getting under the cover. This enables the cover to protect the machine from factors that could cause damage or a malfunction.
Tightness of your cover is the priority. Both for you and for EVOTEC.We prevent contaminants from getting under
the cover by using fasteners appropriate for the working conditions (dust, ambient temperature, hot splashes or vapour). In some cases we recommend making rotary rings, as an integral part of the cover, which increases the protection level. Thanks to this kind of solution we increase the freedom of movement and additionally protect the base of the robot. This is quite important, since the base is the area where the power connections are located – often only this kind of solution allows the robot to work safely.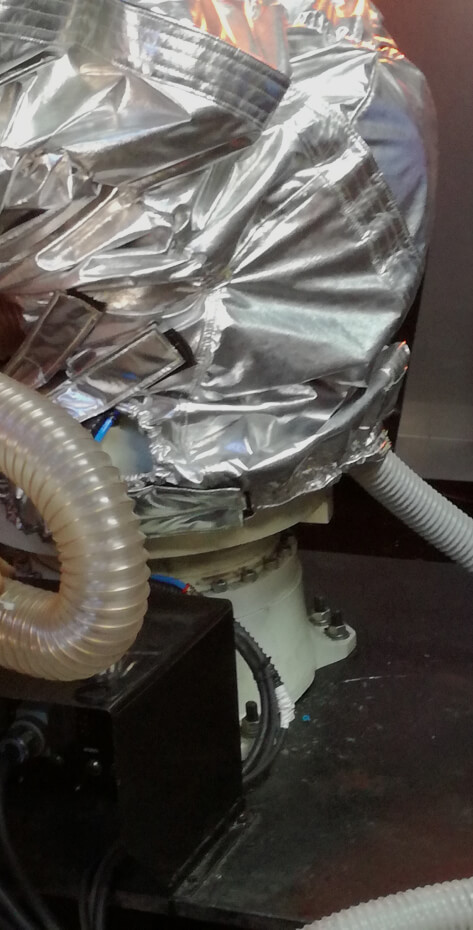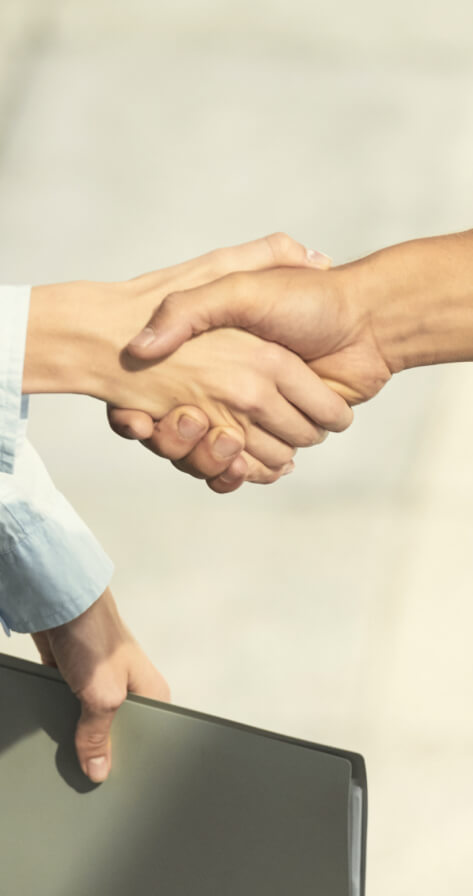 Let's talk about what harmful factors your robot is exposed to.
Book a conversation now.