EVO_blast protective covers to protect FANUC M710iC robots working with metal part shot blasting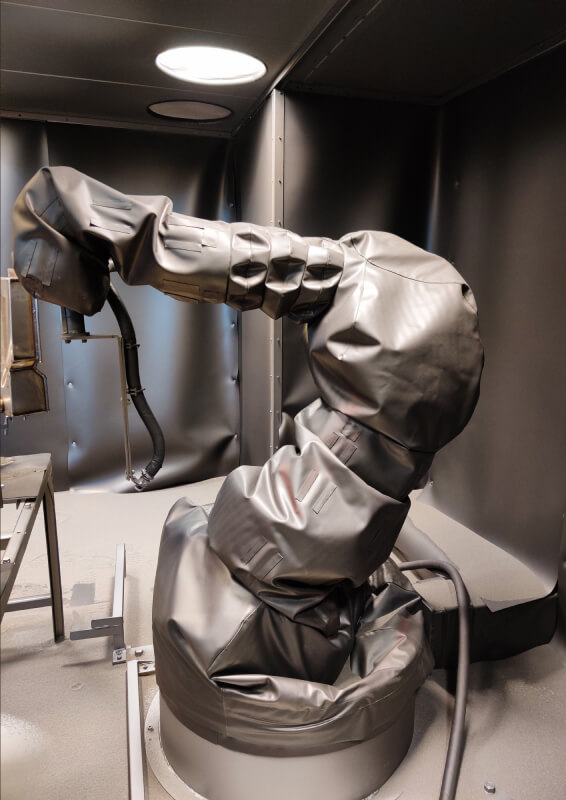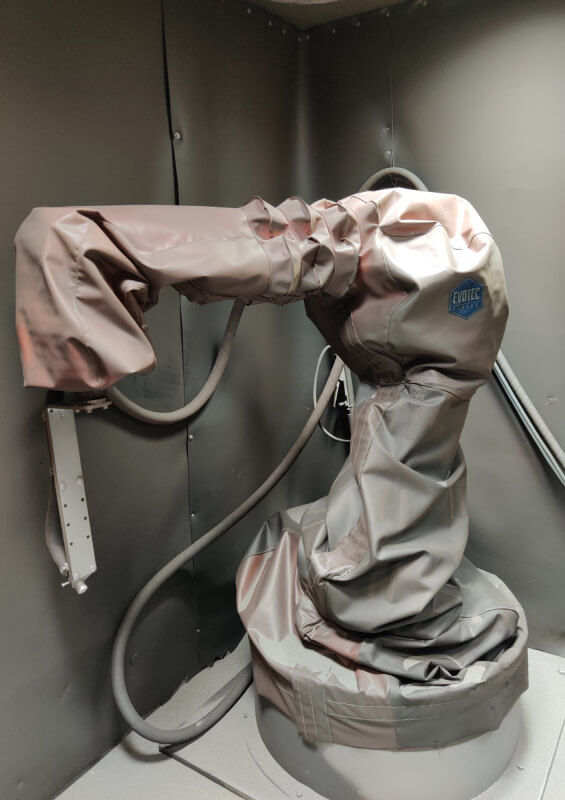 CLIENT
A company producing boilers and offering metal treatment services.
What did the Client gain by using EVOTEC covers?
A custom solution protecting both the surface and mechanisms of the robot from degradation;
Reduced frequency of servicing, which ensures production continuity;
No unplanned downtime, which generates savings.
DANGER to industrial robots working inside a shot blasting chamber, using sharp-edged steel shot
Shot blasting of metal elements generates harmful factors which could endanger the work of industrial robots in this type of process.

The purpose of the project was to produce an EVO_blast protective cover for a robot working in the shot blasting process. The cover was created to protect a FANUC robot from harmful, damaging factors inside the chamber during the process.
Protective covers in shot blasting application
Shot blasting of metal parts is a process that generates a large amount of dust and abrasive ricochet. Not using a protective cover in shot blasting results in very quick degradation of the robot, as well as the need to frequently repair the machine and replace its parts. These factors increase the cost of maintenance and cause the entire process to become unprofitable.
THE SOLUTION was to use an EVOTEC protective cover
In order to protect a FANUC M710iC robot in the shot blasting process, we created a solution shielding the robot from shot, abrasive ricochet and dust.

Robotic shot blasting is a process that requires a very specific type of fabric and cover construction. In order to fully protect all axes of the robot, we decided that the best solution would be to use rotary rings installed near the robot base. The rings are an integral part of the project, as they are necessary to install the cover. The rings were additionally sealed thanks to a proprietary solution of EVOTEC, which minimizes the risk of dust and particles entering the cover.
Cover for FANUC M710iC robot
The wrist of the FANUC M710iC robot, which is the most exposed to abrasive ricochet, is also very well protected thanks to extension of the cover beyond the axis 6. This solution used by EVOTEC in this type of application ensures excellent protection of the entire robot surface.
The EVO_blast cover is made of technical fabric based on polymer filaments with high tearing strength, coated with a special abrasion-resistant mix.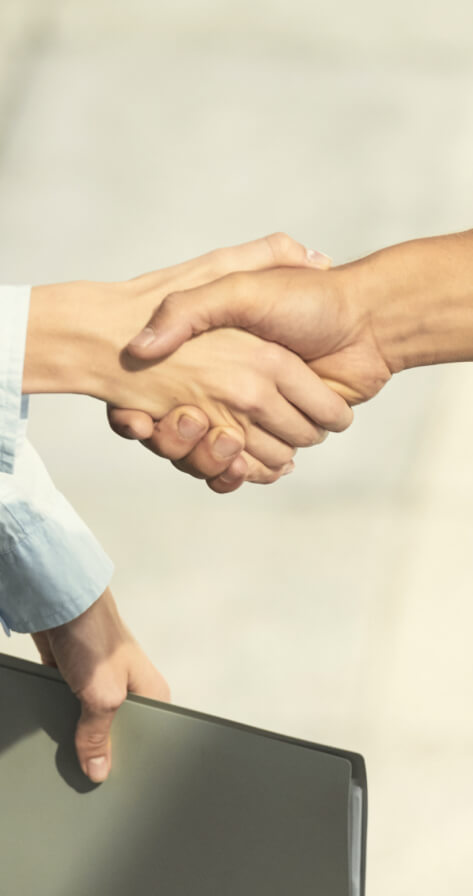 Let's talk about what harmful factors your robot is exposed to.
Book a conversation now.