Protective covers protecting industrial robots working in dusty conditions with oil mist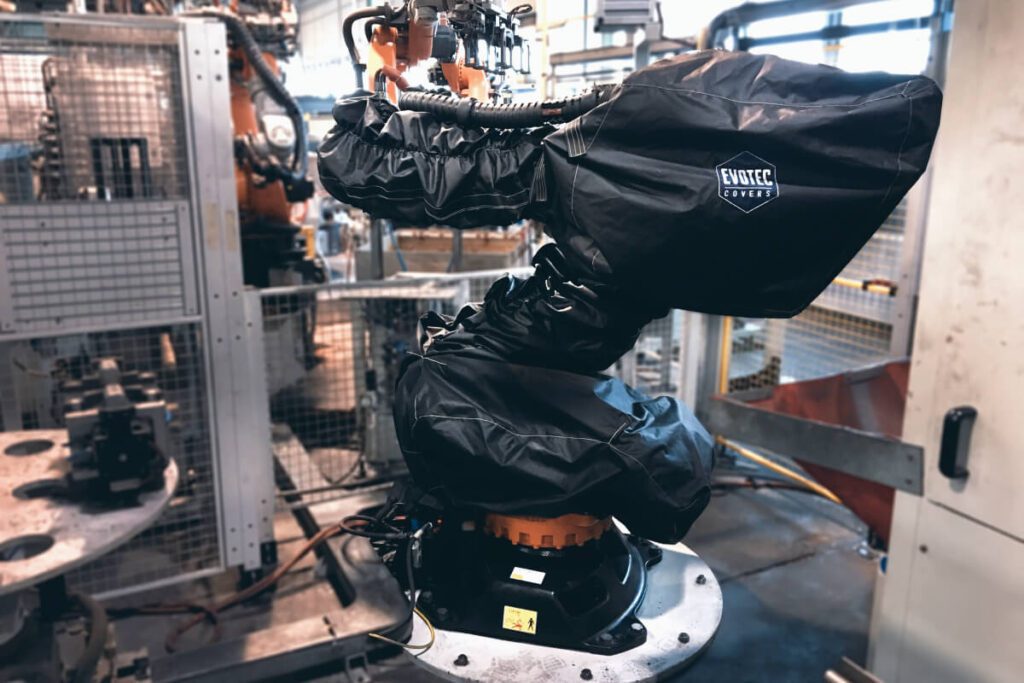 CLIENT
One of the leading manufacturers of cylinder liners for trucks and cars, large tubes, as well as pistons and valves for top Automotive brands.
What has the Client gained thanks to using EVOTEC protective robot covers in dusty environment?
Protection of the robot from corrosion and degradation;
Protection of the moving robot parts from accelerated wear;
Less time spent on maintenance and cleaning;
Reduced robot operating cost.
DANGER to work of KUKA KR 150 robots working in dusty environment
KUKA KR 150 robots working in a foundry in the aluminium cast cutting process are directly exposed to many factors that could negatively impact not only the surface of the robot, but also its mechanisms.
Protective covers in dusty environment
The metal cast cutting process generates a large amount of dust. Metal shards and shavings accumulate on the surface of the robot and get inside their gears. Tooling liquids used in such processes, such as coolants or oils, increase the humidity in the production environment, which leads to corrosion of robot parts. Oil mist can also settle on the surface of the unprotected robot. This causes longer downtime for cleaning and increased operational cost.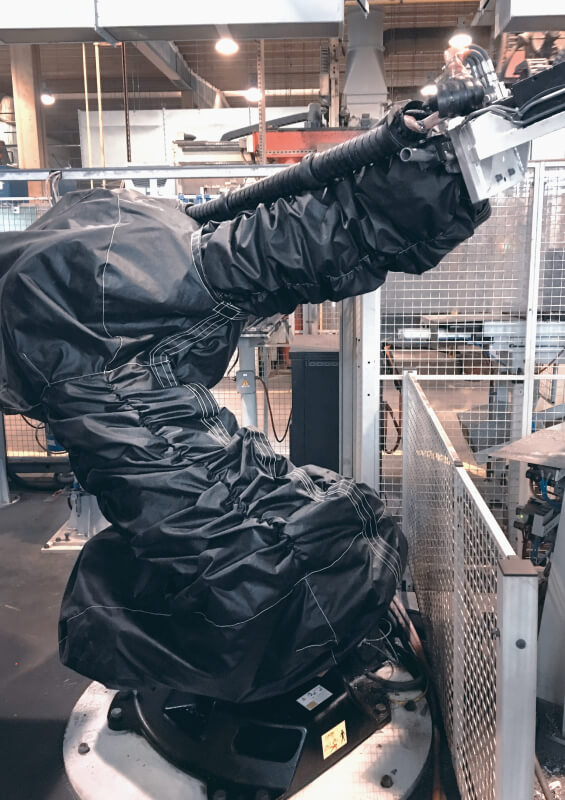 THE SOLUTION – EVOTEC protective cover for KUKA KR150 robot.
In order to extend the life of the KUKA KR150 industrial robot and make maintenance easier, we provided an EVO_dust protective cover. It is made of fabric with dustproof properties, with a polymer coating with hydrophobic and oleophobic properties. This enables the cover to protect not only the surface, but also the gears of the robot.
Protective cover for KUKA KR 150 robot in a foundry, working with aluminium cast cutting
Thanks to the cover shielding the robot from axis 1 to 6, including the equipment, the robot is no longer directly exposed to the contaminants from the process. The particles of dust do not get inside the cover and damage the gears anymore. The surface of the fabric is resistant to momentary contact temperature of up to 250°C, which protects the robot and equipment from factors such as hot sparks or shards generated in the cutting process.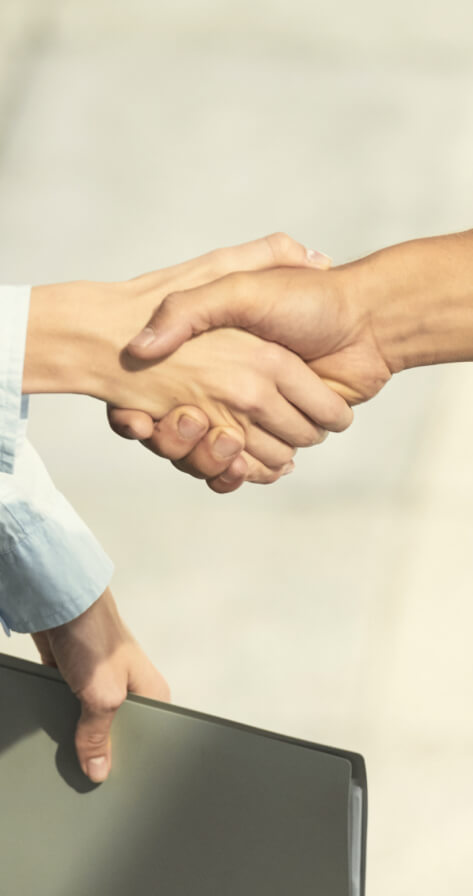 Let's talk about what harmful factors your robot is exposed to.
Book a conversation now.