EVO_blast protective cover to protect an ABB IRB 2600 industrial robot working with shot blasting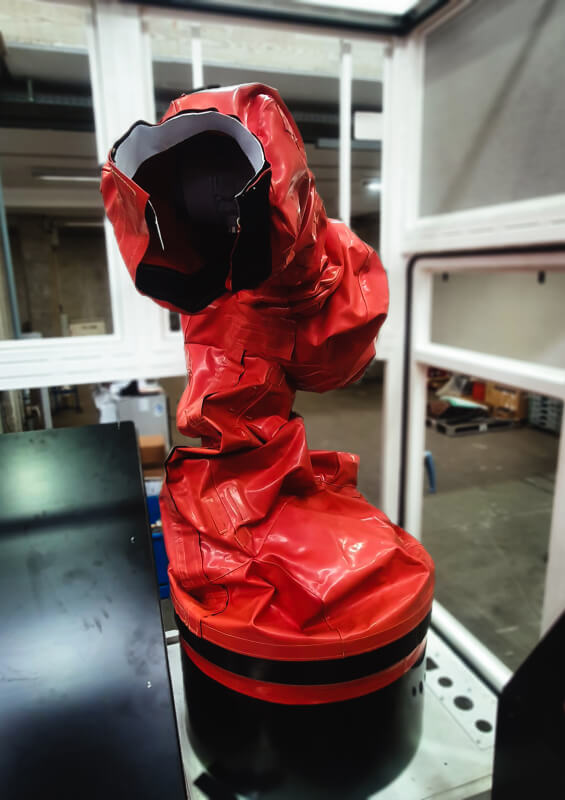 The CLIENT
is a company producing and integrating chambers for abrasive treatment such as shot blasting. Due to limited space inside the chamber, the robots inside are exposed to large amounts of abrasive ricochet. For this reason, the Client decided to include protective covers with ABB IRB 2600 robots in their newest project.
What did the Client gain by using EVOTEC protective covers?
A comprehensive solution that guarantees protection of all robotic axes and the robot base;
Reduced risk of damage and malfunction;
Reduced risk of additional maintenance cost caused by the need of repairs.
THE DANGER TO INDUSTRIAL ROBOTS WORKING IN ABRASIVE ENVIRONMENT DURING SHOT BLASTING
In robotic shot blasting and sandblasting processes, it is a good idea to use EVO_blast protective covers which shield the machine from harmful effect of exposure to the abrasive.

Abrasive ricochet and dust generated in the process cause the ABB IRB 2600 robot to degrade faster and require more frequent repairs.
THE SOLUTION – EVO_blast protective covers for shot blasting
EVO_blast protective covers are made of highly durable fabric with abrasion-resistant coating. The fabric is sewn with thread with very high resistance to tearing and abrasion.
With the covers, EVOTEC supplied a complete design of rotary rings for installation of covers, which are an integral part of the solution. Thanks to the rings, the solution is even more effective and the ABB robot has even more freedom of movement, with all robotic axes and base being effectively protected.

Using EVO_blast protective covers in the shot blasting process guarantees that the robots will no longer be directly exposed to dust and abrasive ricochet, which will keep them in good technical condition for an extended period of time. The covers also reduce the risk of damage and malfunction. This allows the robotic workstation to work without unplanned downtime and the Client can avoid the need for warranty and post-warranty repairs which tend to greatly increase the maintenance cost of these machines.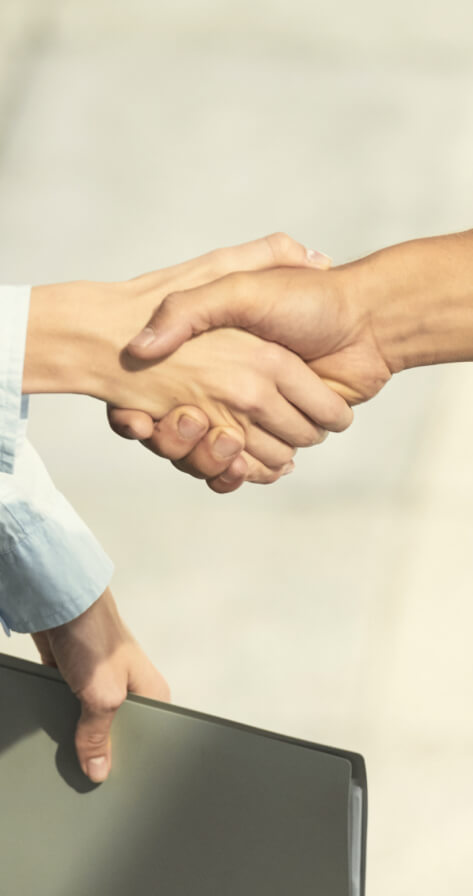 Let's talk about what harmful factors your robot is exposed to.
Book a conversation now.