EVO_dust protective covers supporting the work of FANUC LR MATE robot in the deburring process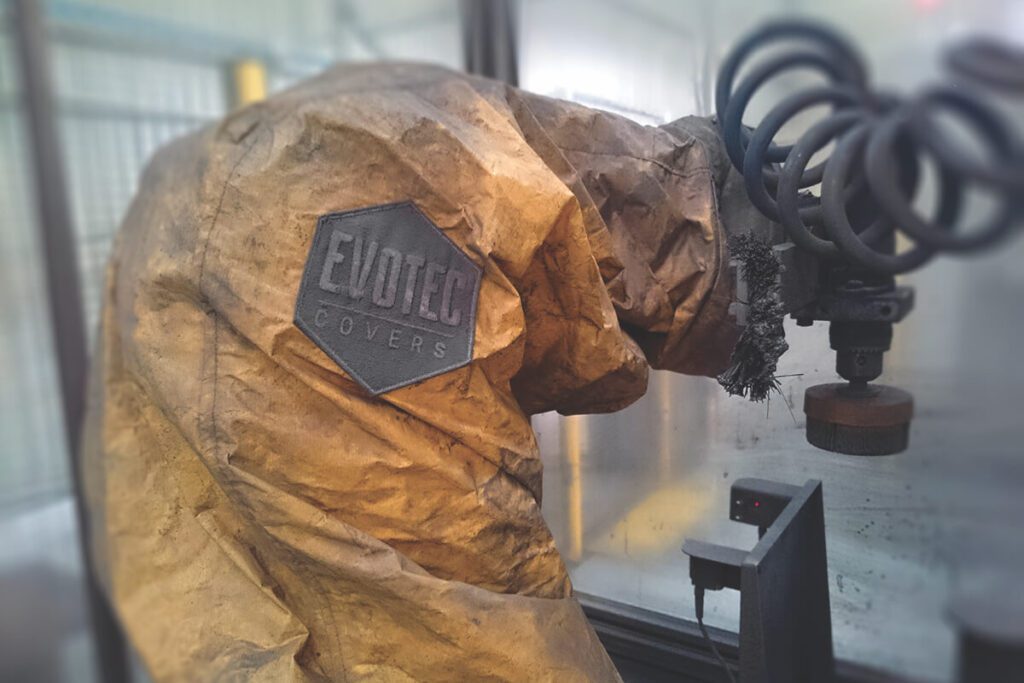 CLIENT
A Polish company producing and machining parts made of aluminium, cast iron, steel and other materials.
The benefits of using the EVO_dust protective cover in deburring
Extended life of the robot and reduced wear;
Decreased risk of malfunctions and unplanned downtime;
Lower expenses on maintenance and cleaning of the robot;
Increased safety of the robot at work.
DANGER to the FANUC LR MATE 200iD robot working with aluminium part deburring
Aluminium part deburring is a process of removal of sharp, uneven ridges from the surface and edges of the machined part. In this case it is done with a special brush. Using this tool, the robot cleans and smooths the surface of the part.
Very fine dust and metal shavings accumulate on the surface of FANUC LR MATE 200iD robot and inside the moving parts such as gears and servo drives, which could cause malfunctions. What is more, the robot is working inside an explosion risk zone. Since aluminium dust can be explosive, if a spark appeared inside the chamber, it would cause ignition and consequently – an explosion.
THE SOLUTION is an EVO_dust protective cover for FANUC LR MATE 200iD robot working with metal surface deburring
The EVO_dust robot cover is meant to protect the machine from fine dust getting inside its moving parts, which protects it from damage and from aluminium shavings accumulating on its surface.
Since the robot is working inside an explosion risk zone, the cover was made from fabric with anti-static properties. The smooth surface of the cover prevents accumulation of dust and other contaminants, as well as reduces the risk of an electric charge, which can be particularly dangerous in environment with explosive dust.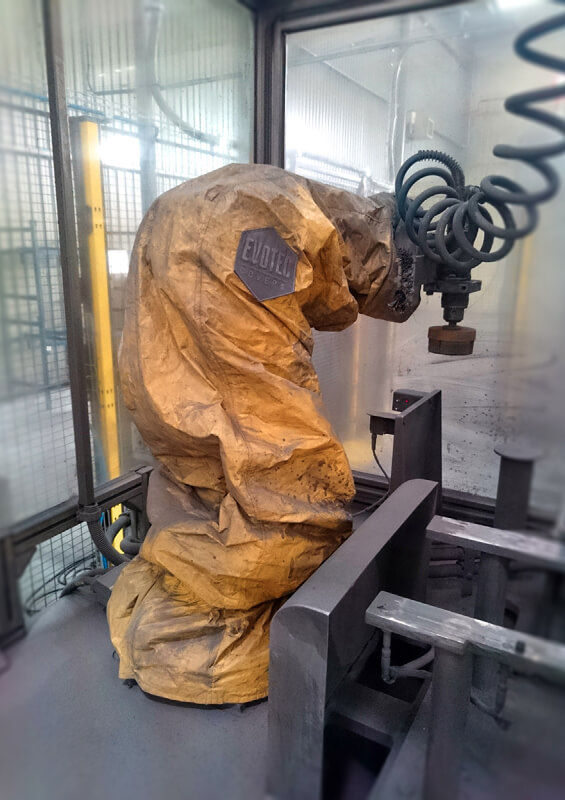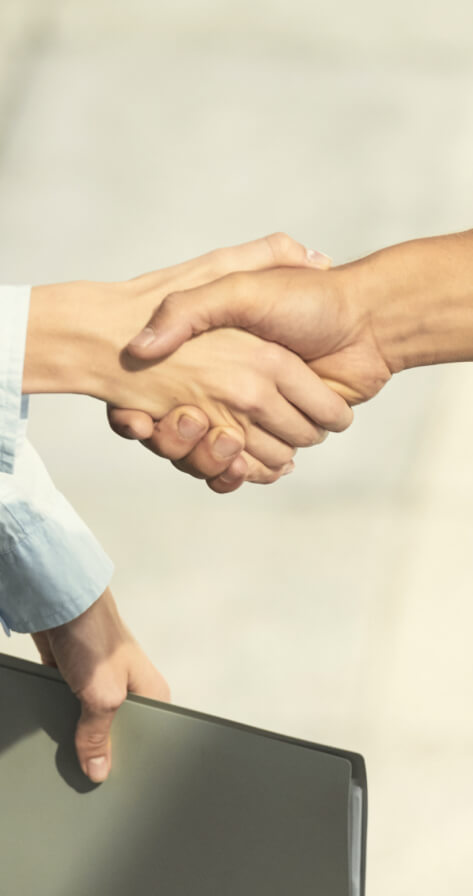 Let's talk about what harmful factors your robot is exposed to.
Book a conversation now.