EVO_heat protective cover for welding tongs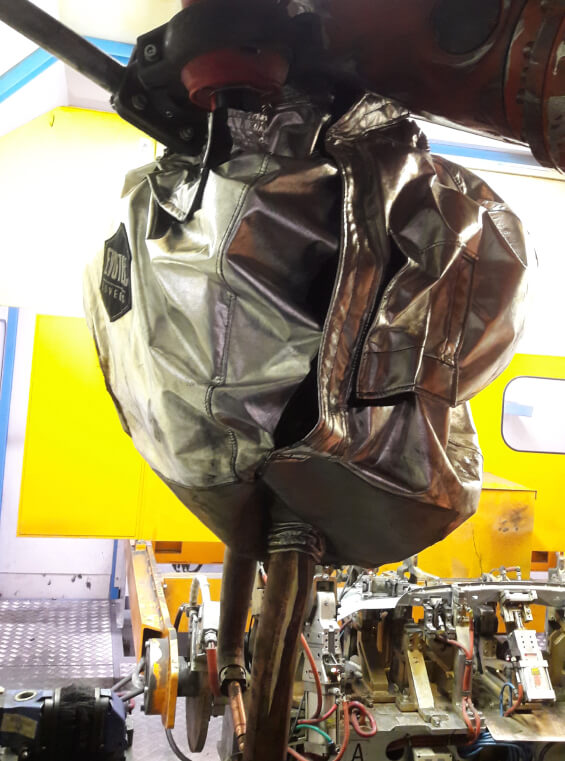 CLIENT
Benefits of using EVO_heat protective covers for welding tongs
protection of the machine from direct exposure to hot splashes;
protection of the cables from burns by hot sparks;
protection of moving elements of the tongs from penetration of contaminants generated in the process;
increased safety of the machine.
DANGER to machines in welding processes
Industrial robots working with welding use the tongs to weld metal parts. In the process, a lot of sparks and hot splashes is generated, which fall directly on the tongs, causing burning of cables and conduits. What is more, the process generates large amounts of dust, which could cause seizing of moving parts. This could cause frequent production downtime to fix the machine.
THE SOLUTION: EVO_heat protective cover for welding tongs
Welding is a process that generates many harmful factors such as hot sparks and spatter that could damage the machine and the equipment on it.

The EVO_heat cover for welding tongs protects them from hot spatter and sparks, as well as excessive dust generated in the welding process. This solution helps keep the machine in good technical condition and slow down its degradation.

EVO_heat protective covers shield the robot tool from direct exposure to harmful factors, which makes it less vulnerable to damage and dirt. The covers provide optimal protection. They are also easy to install and de-install, which makes it easy for the operator to access the machine if they need to.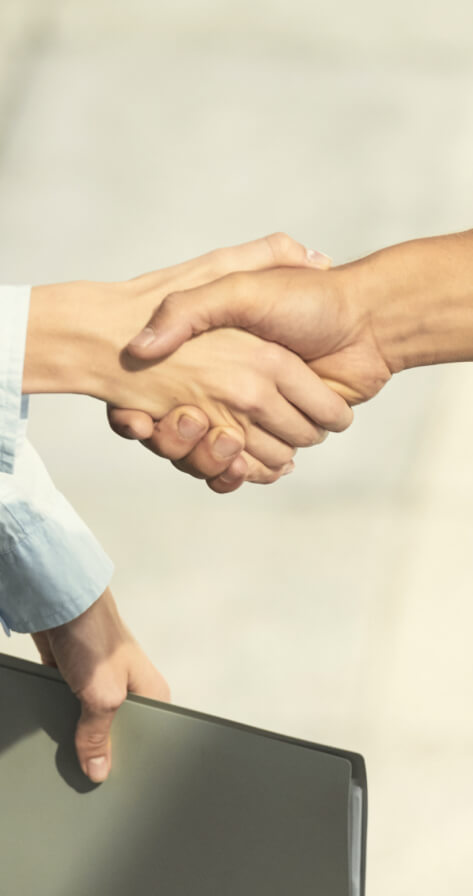 Let's talk about what harmful factors your robot is exposed to.
Book a conversation now.