EVO_heat protective covers for grippers working in a foundry, shielding against harmful effects of hot splashes and dust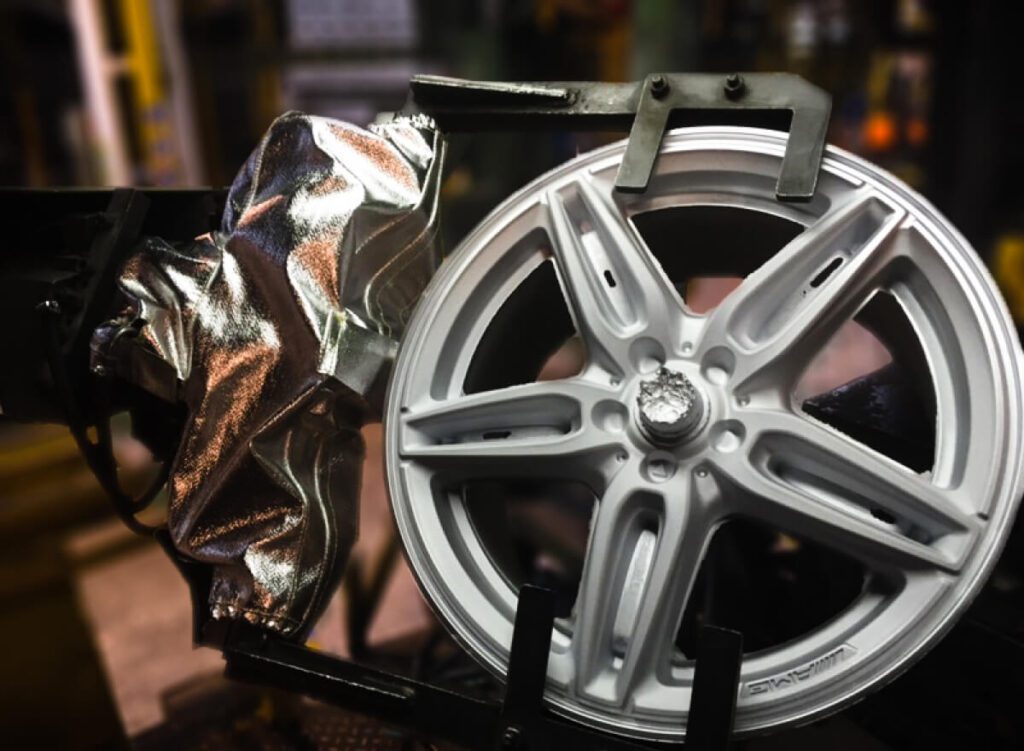 THE CLIENT
is an international manufacturer of aluminium wheel rims for leading Automotive brands.
The benefits of using EVO_heat protective covers for grippers working in foundries:
increased safety level of the device;
protection of moving elements and cables from hot sparks, splashes and dust;
no need for downtime to clean the grippers and replace the damaged parts.
RISK to grippers working in foundries
In the Client's production facility, the wheel rim production process starts in the foundry, in 42 identical casting stations, each equipped with a mechanical gripper.

The gripper used for pick&place of hot casts contains a gear racks with gears, powered by a motor. In the process, the grippers transport the hot casts from the molds to a conveyor. When the cast is removed from the mold, there are aluminium particles, chunks and dust in the air, which settle on the gripper gears and block them. The gripper cannot release its hold and set down the cast, which results in stopping the production line until the operator can unblock the gripper. Such situations cause multiple breaks in production, which can result in financial loss.
THE SOLUTION – EVO_heat gripper cover
Our solution protects the gripper gears by not allowing aluminium particles to accumulate inside. This increases the production continuity and efficiency, minimizing the need for manual intervention in the automatic process.

The fabric of the covers has a special heat-reflecting layer, which reflects part of radiant heat. It is also resistant to contact with hot solid particles, which further reduces the risk of splashes getting under the cover.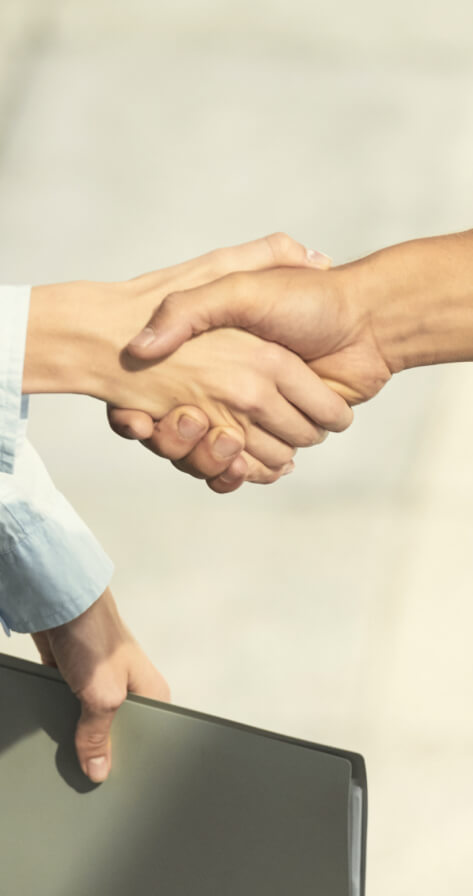 Let's talk about what harmful factors your robot is exposed to.
Book a conversation now.