EVO_heat protective covers shielding robots from sparks and dust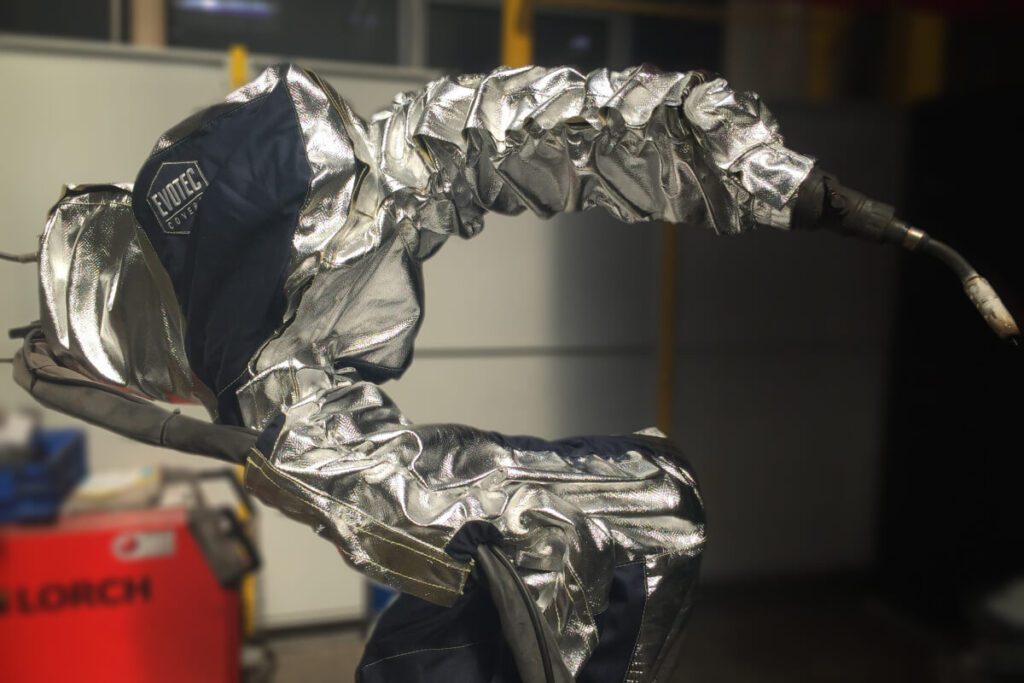 THE CLIENT
One of the world leaders in agricultural vehicle production.
The benefits of using protective covers for ABB and Yaskawa Motoman welding robots
Vast increase of robot's work safety;
Protection of the robot surface and internal parts from hot sparks, spatter and dust;
No more downtime required for cleaning of the robots.
RISK to ABB and Yaskawa Motoman industrial robots working with welding processes
Industrial robots working with welding are exposed to spatter, sparks and dust which penetrates their gears, causing them to loosen. This generates expenses related to additional downtime for repairs, as well as replacement of gears, which are some of the most expensive parts of industrial robots. The dust generated in the process settles on the robots which require frequent cleaning.
THE SOLUTION – EVO_heat protective covers for robots working with MIG/MAG welding
The EVO_heat protective covers are made of non-flammable fabrics resistant to temperature of up to 250°C. The coating of the fabrics used in the covers is also an impenetrable barrier to dust, which would have otherwise accumulated on the robot.

We made protective covers with light construction, which protects ABB and Yaskawa Motoman robots from harmful effects of factors such as sparks, spatter or dust, protecting both the surface of the robot and its mechanical parts such as gears.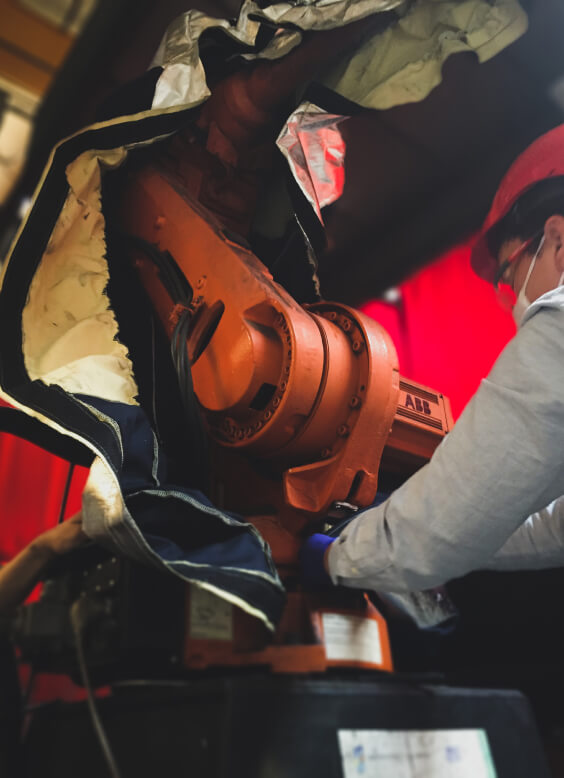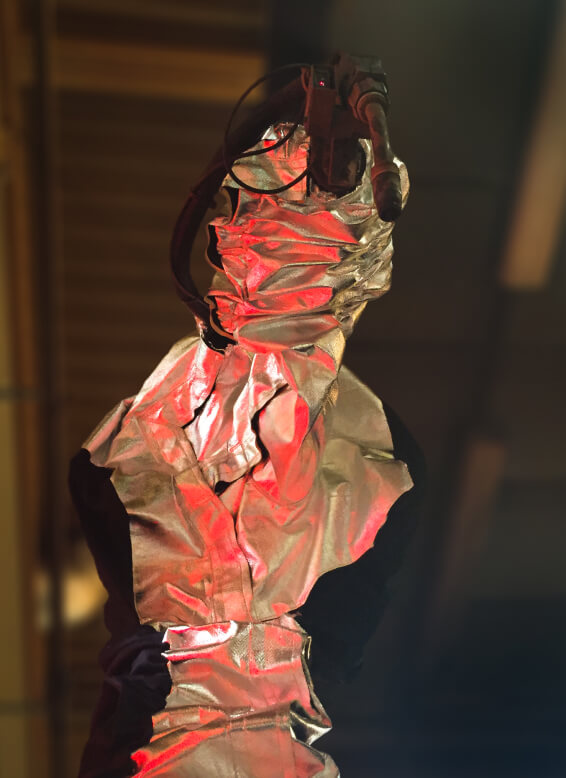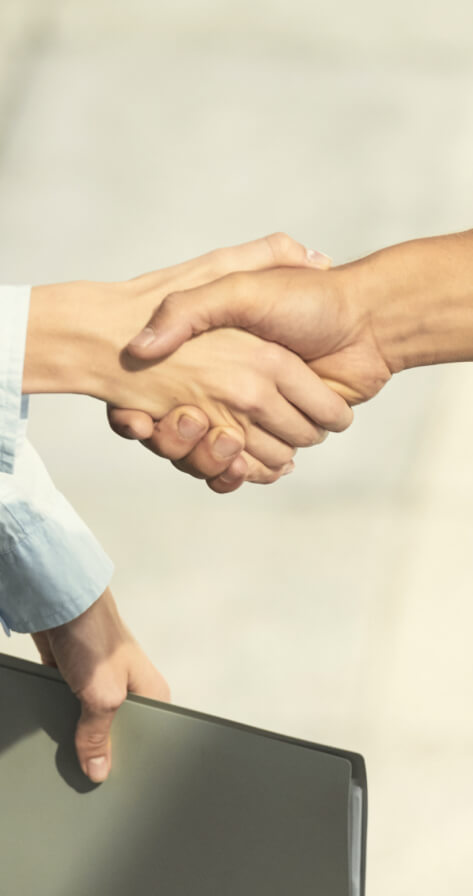 Let's talk about what harmful factors your robot is exposed to.
Book a conversation now.