KUKA KR10 industrial robots working in EVO_coat protective covers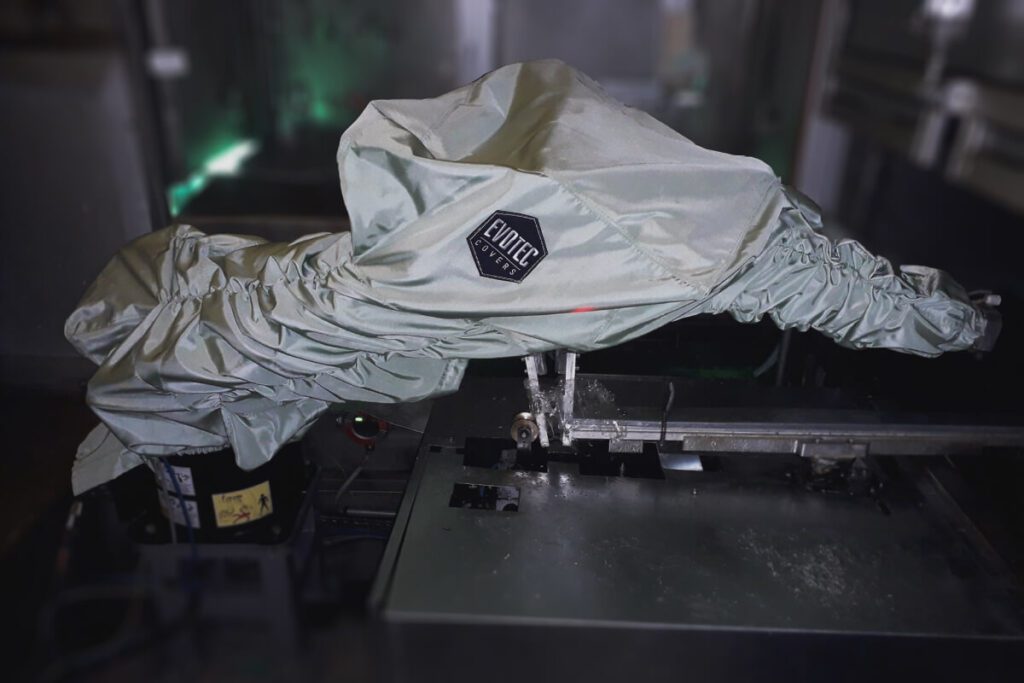 CLIENT
One of the leaders in the Automotive lighting production sector.
Using EVOTEC protective covers on the KUKA KR10 robot has enabled the Client to:
Reduce the risk of a malfunction;
Decrease the frequency of robot repairs, which greatly cut down the maintenance cost;
Increase the safety level in the production area.
DANGER to the robot working inside a varnishing chamber
The KUKA KR10 robot is working inside a varnishing chamber, picking up workpieces and moving them under a spray nozzle, coating them evenly with a layer of varnish. Then the robot puts the varnished object inside a UV light chamber, where the coating is cured and hardens. Due to the presence of solvent vapour, the area is an explosion risk zone. Before a machine even starts working in an ATEX zone, analyses and explosion risk assessment should be conducted. This means that each element of the workstation should be fitting to this type of working conditions. This kind of work requires a special industrial robots, as well as other elements, including a protective cover.
THE SOLUTION – EVOTEC protective covers for KUKA KR10 robots working in difficult conditions
EVO_coat protective cover used in this type of working environment is an additional protective factor shielding the robotic arm and gears from varnish accumulation.

This solution reduces the likelihood of a malfunction, as well as decreases the need for cleaning and repairs, which prevents additional expense. It is a highly practical choice, since an uncovered robotic arm is exposed both to splashes of varnish and UV radiation. The varnish is sticky and difficult to remove, it can penetrate the moving parts of the robot.
Protective cover for a KUKA KR10 industrial robot
The EVO_coat protective cover secures all axes of the robot protecting them from varnish, which makes cleaning and repairs much easier. The special construction of the cover allows the robot to work in its full range of movement.

The EVO_coat cover is made of fabric with anti-static properties which does not accumulate static charge, which minimizes the risk of a discharge and ignition of flammable vapour. However, as the explosion risk zone environment consists of many elements, only using covers is not an absolute guarantee that the area would become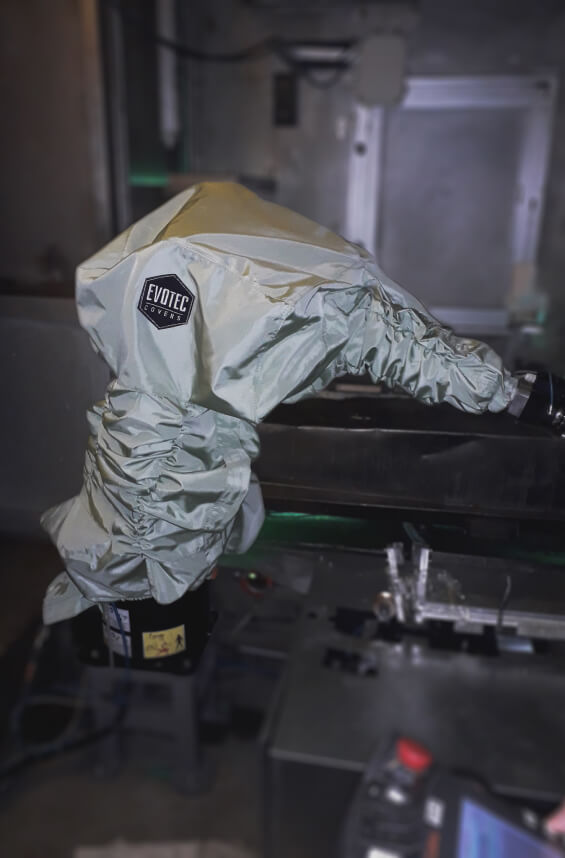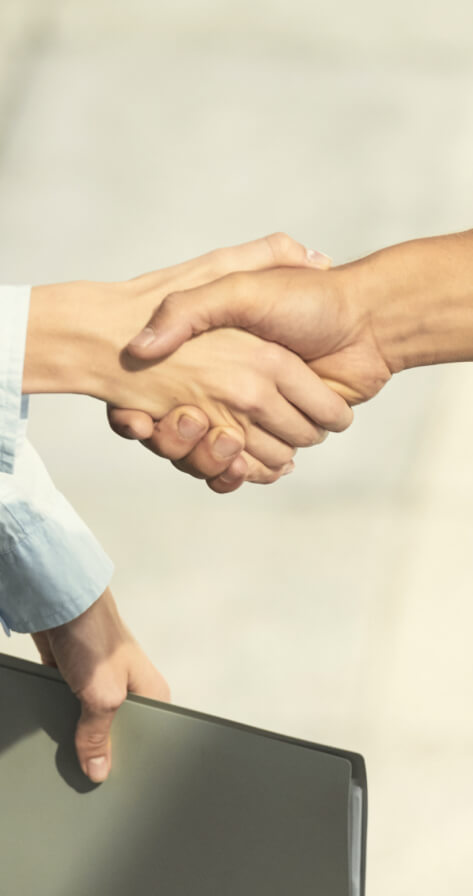 Let's talk about what harmful factors your robot is exposed to.
Book a conversation now.