Painting covers for FANUC robots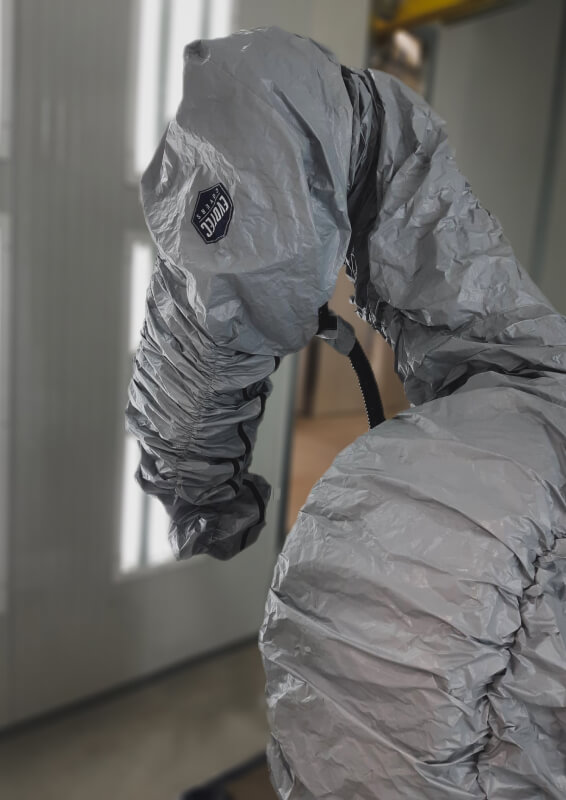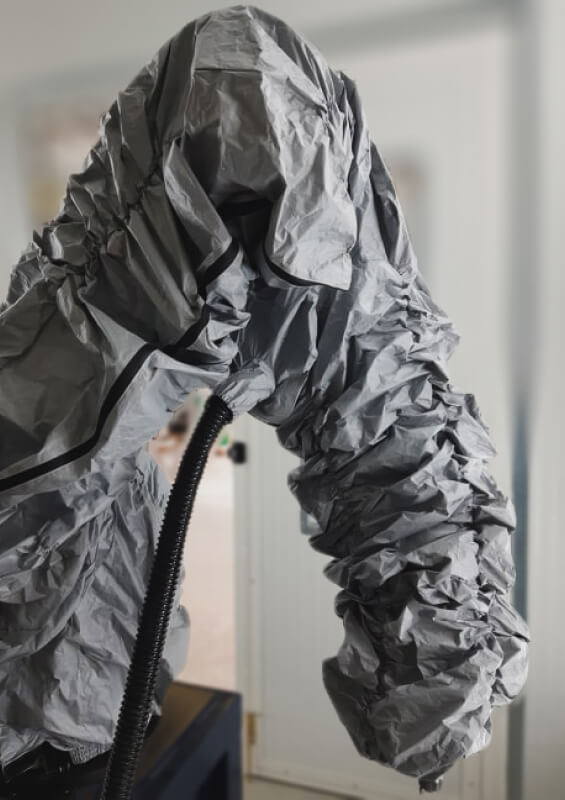 THE CLIENT
who decided on an EVO_coat protective cover is a Hungarian company working with industrial process integration.
Thanks to the painting covers the Client could:
Protect the robot from degradation caused by difficult to remove contaminants;
Greatly shorten the time spent on cleaning and maintenance;
Reduce the cost of robot maintenance.
DANGER to robots working with solvent-based painting
The main danger to industrial robots working with solvent-based painting is vapour and splashes of paint, as well as risk of explosion, which is often present in workstations in this process.
Protective covers in solvent-based painting
The FANUC P50iB painting robot working with solvent-based painting in a closed chamber is exposed not only to chemical vapour causing degradation of seals, but also paint accumulating on the robot surface and other equipment, which is nearly impossible to remove. The protective cover prevents direct exposure to paint and its vapour and makes cleaning much faster and easier.
THE SOLUTION is an EVO_coat protective cover for FANUC P50iB painting robot.
The EVO_coat protective cover for the FANUC P50iB robot is made of special fabric which does not contain silicones or other fillers and does not shed particles or fibres. Thanks to these features, the fabric does not disrupt the painting process. The top layer of the fabric is resistant to vapour and splashes of chemicals from the process and effectively protects the robot thanks to its smooth dustproof surface.
Painting cover for FANUC P50iB robot
Even though the FANUC P50iB robot used in the process is specially dedicated to painting and has special chemical-resistant casing, the Client decided to use additional protection in the form of an EVO_coat cover, which enables them, for example, to greatly shorten the time spent on cleaning or maintenance.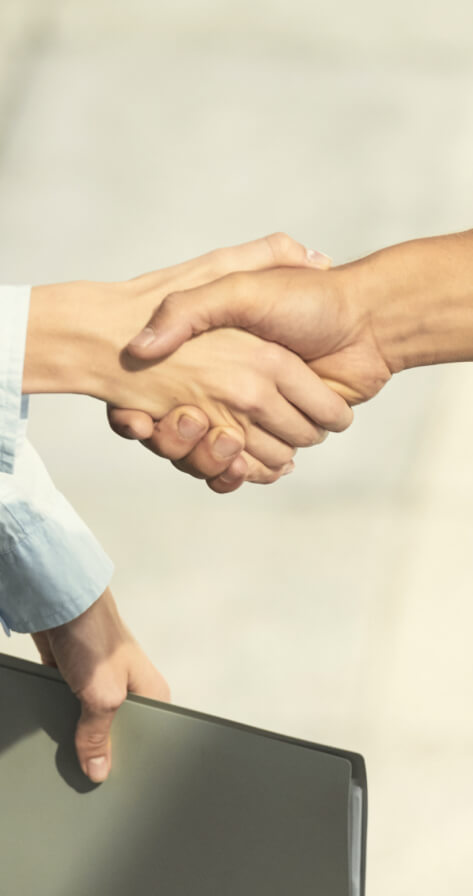 Let's talk about what harmful factors your robot is exposed to.
Book a conversation now.