Protective cover for a NACHI industrial robot working with 3D printing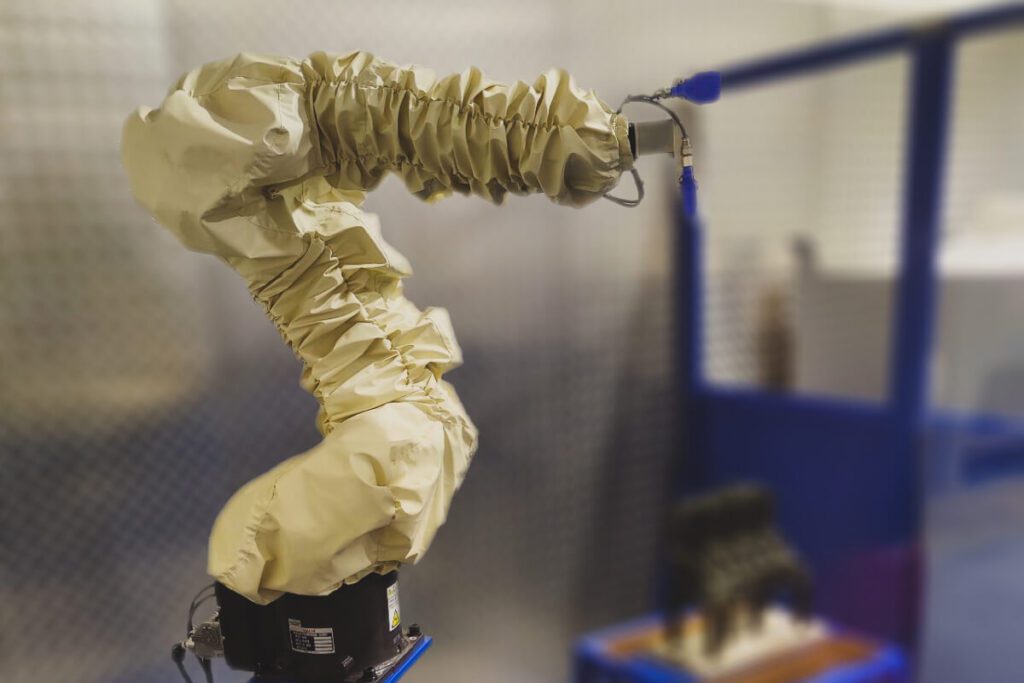 THE CLIENT
A British integrator of industrial processes.
Using the EVO_dust protective cover in 3D printing allowed the Client to:
Avoid accelerated robot degradation;
Reduce the expense on frequent maintenance work and cleaning;
Shorten the cleaning time.
Harmful factors in the industrial robot working environment in the 3d printing process
The small NACHI MZ 12 robot assists in the 3D printing production process by blowing off excess particles of polymer powder used for 3D printing of parts. In the process the powder may accumulate on the robot and get inside the moving parts, which could cause malfunctions, more frequent repairs, and as a consequence – increased operational cost.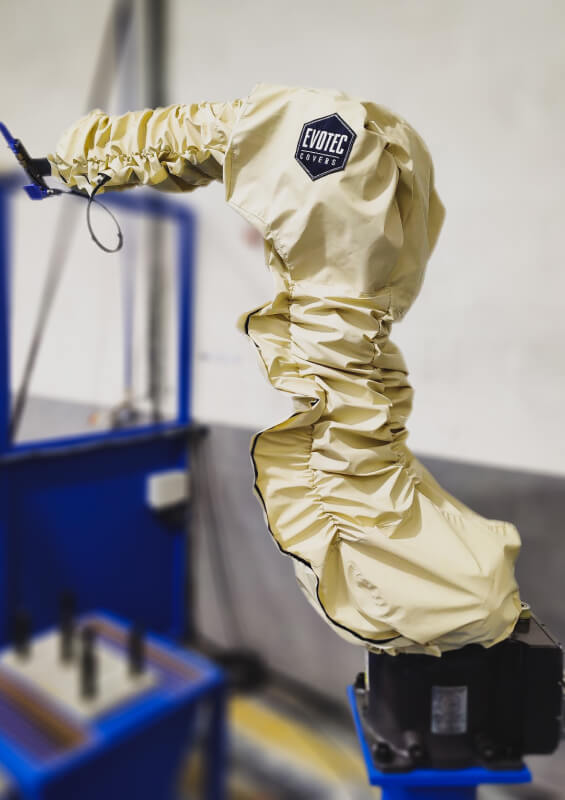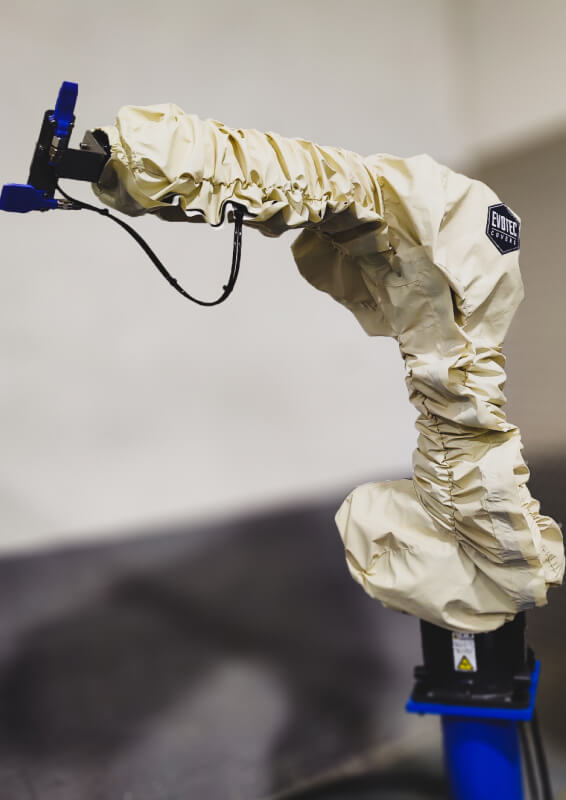 THE SOLUTION – EVO_dust protective cover for NACHI MZ 12 robot
The EVO_dust cover for NACHI MZ 12 robot protects the machine from harmful effects of the dust generated in the process and makes cleaning easier. Thanks to the special construction of the cover, fitted to the robot's range of movement, it can freely move and manipulate the tool. The cover can be easily put on and taken off, which also enables faster cleaning – after the cover is taken off the robot, the accumulated powder can be easily removed by a gust of pressurized air.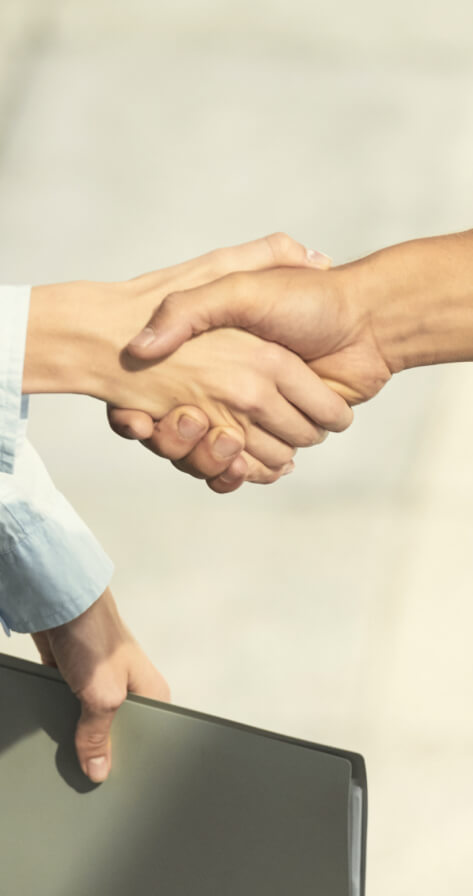 Let's talk about what harmful factors your robot is exposed to.
Book a conversation now.