Protective cover for a robot working in aluminium casting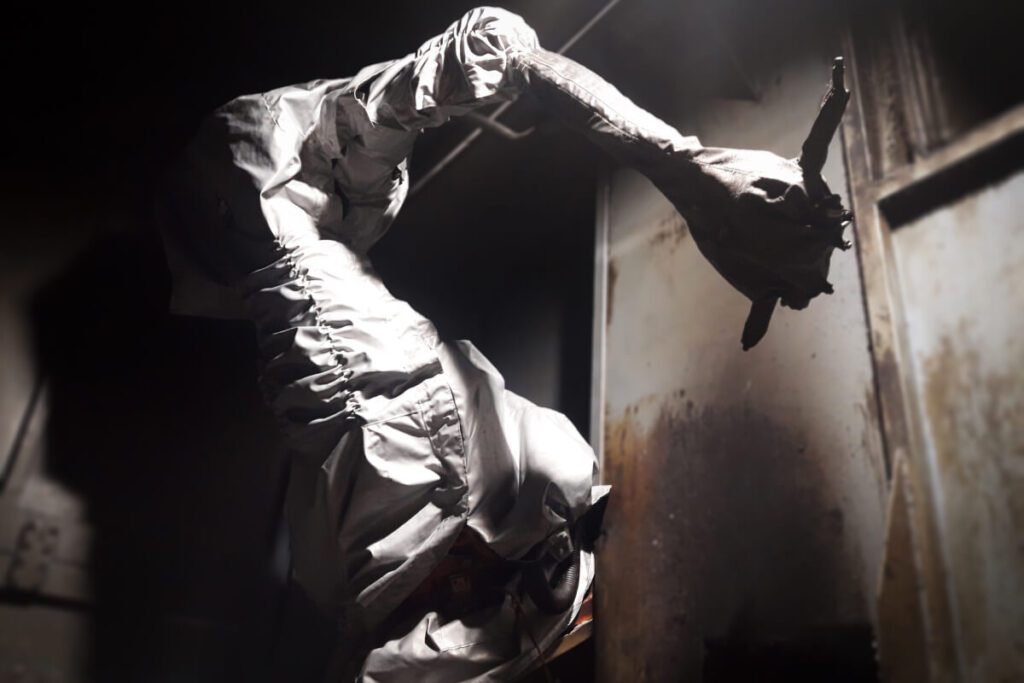 CLIENT
A global leader in various solutions for industry. In one of their factories they have a production line for aluminium casting parts of electric engines.
Using the protective cover on the robot in aluminium casting has enabled the Client to:
Protect the robot from quick degradation;
Save the time previously spent on cleaning the robot and workstation;
Reduce the frequency of robot repairs, which reduces the operational cost.
Increase the workplace safety.
DANGER to the ABB IRB 2600 robot working in the process of casting mold spraying
The ABB IRB 2600 robot works with spraying of casting molds. The separating agents used in the process and splashes of hot aluminium stick to the robot and the equipment on it, which results in a layer of grime that is difficult to remove. The gears and mechanisms of the robot also become filled with the dirt. What is more, the robot tool (spraying nozzle) is also highly exposed to contaminants. The lubricant used in the process sticks to the nozzles and gets inside, causing blockages and breaks in the production process. In such conditions, it is necessary to use a protective cover. The IRB 2600 industrial robot is also exposed to radiant heat generated by the casting mold, since the temperature of liquid aluminium is over >660°C.
THE SOLUTION – an EVO_heat protective cover for a robot working in the aluminium casting process
The EVO_heat protective cover for ABB IRB 2600 robot is made of fabric resistant to contact temperature of up to 250°C, which enables it to protect the mechanisms and equipment on the robot from hot splashes and emergency situations, e.g. a fire.

Protective cover for IRB 2600
The hydrophobic and dustproof surface of the cover protects the robot and parts of the spraying nozzle
from wet splashes of coolant and splashes of hot aluminium.

Thanks to the temperature resistance of the cover, it is also a barrier to a part of radiant heat, which is higher than the upper working temperature limit for this robot model.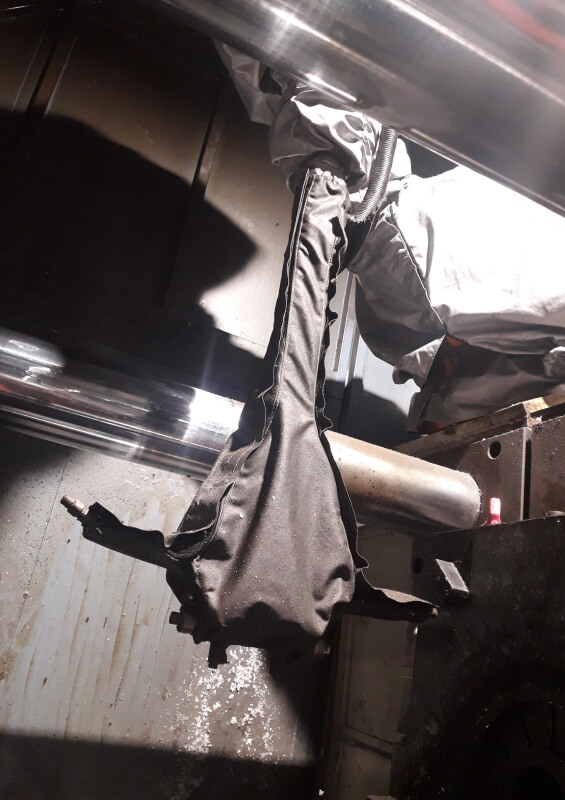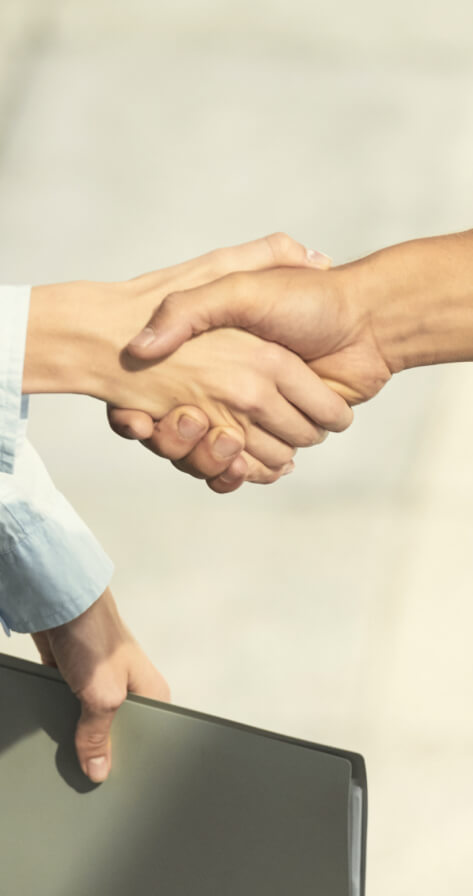 Let's talk about what harmful factors your robot is exposed to.
Book a conversation now.