Protective cover for an ABB IRB 6700 robot working with machining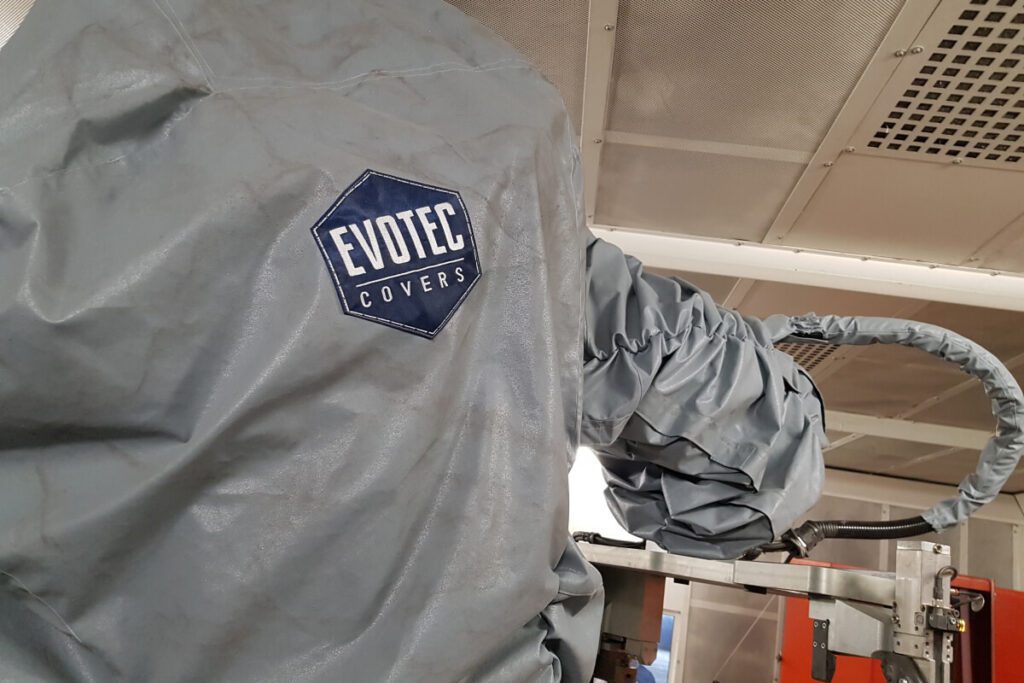 CLIENT
A leading company in the Automotive sector, introducing innovative solutions for, e.g., reduction of vehicle mass.
The benefits from using the EVO_dust protective cover in the machining process
Increased working safety of the industrial robot;
Protection of the robot surface and moving elements from sharp, abrasive dust and shavings generated in the metal machining process;
Less frequent downtime for robot cleaning and maintenance.
DANGER to the IRB 6700 industrial robot working inside a machining chamber
The ABB robot working with machining of large metal workpieces moves the parts and performs the machining. It is exposed to the abrasive effect of metal shavings, fine sharp dust, as well as metal filings and shards which accumulate on the surface of the robot and get inside the gears, which causes irreparable damage and requires replacement of the part. Even though the chamber is ventilated, it is still quite dusty due to its small size. This increases the risk of damage to the robot.
THE SOLUTION – EVO_dust protective cover for Automotive sector production
The EVO_dust cover protects all robotic axes and equipment on the robot. This prevents the dust and pieces of metal from directly affecting the robot.
Thanks to the protection, the gears of the IRB 6700 robot can work without malfunctioning, which helps prevent unplanned repairs and costly part replacement.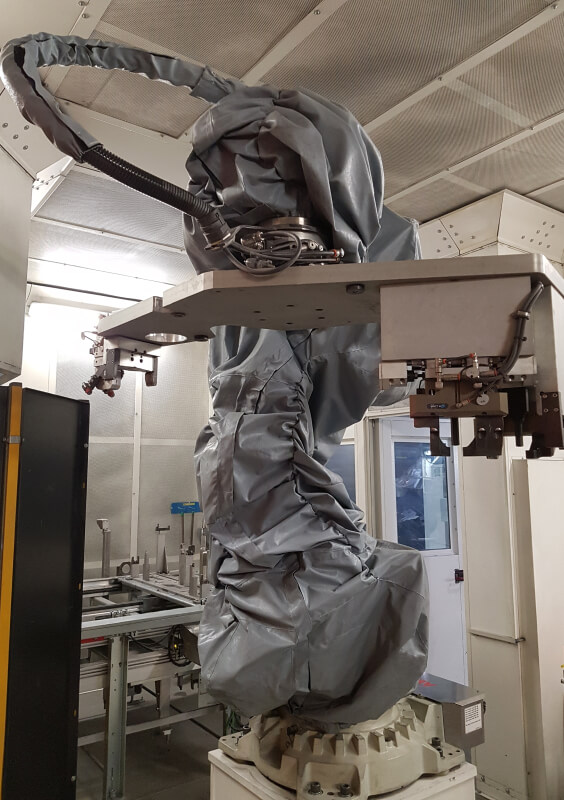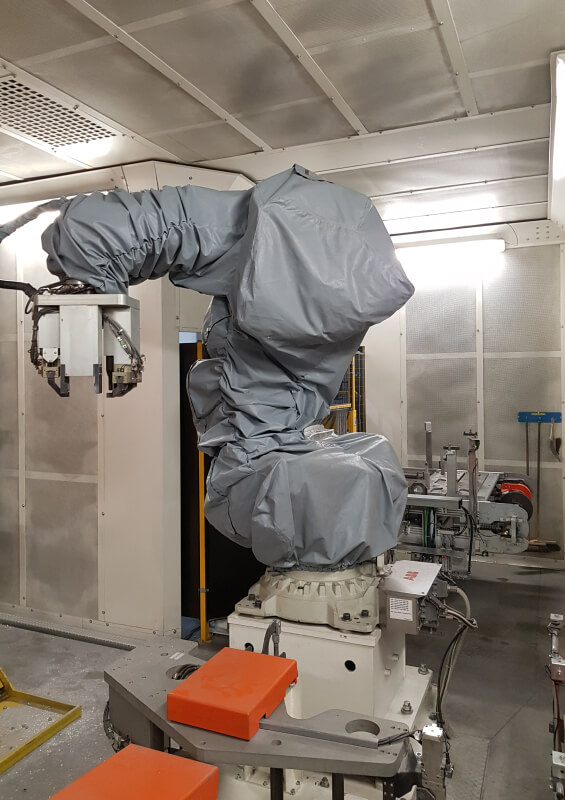 Protective cover for the ABB IRB 6700 industrial robot in the Automotive sector
Additionally, there are inspection windows in the cover, which allow easy access to sensors and equipment above the 3rd axis of the robot without taking off the entire cover. Thanks to this solution, the equipment can be quickly accessed and parameters can be checked while the cover is on the robot.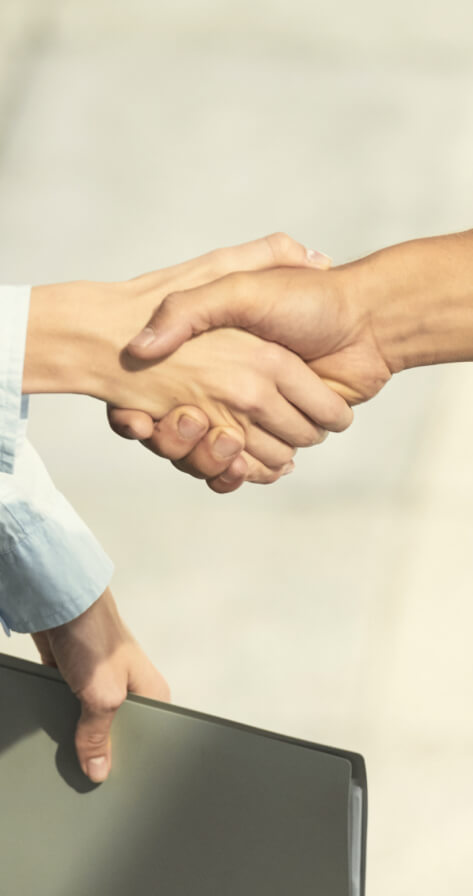 Let's talk about what harmful factors your robot is exposed to.
Book a conversation now.