Protective cover for an industrial robot working with palletizing in dusty conditions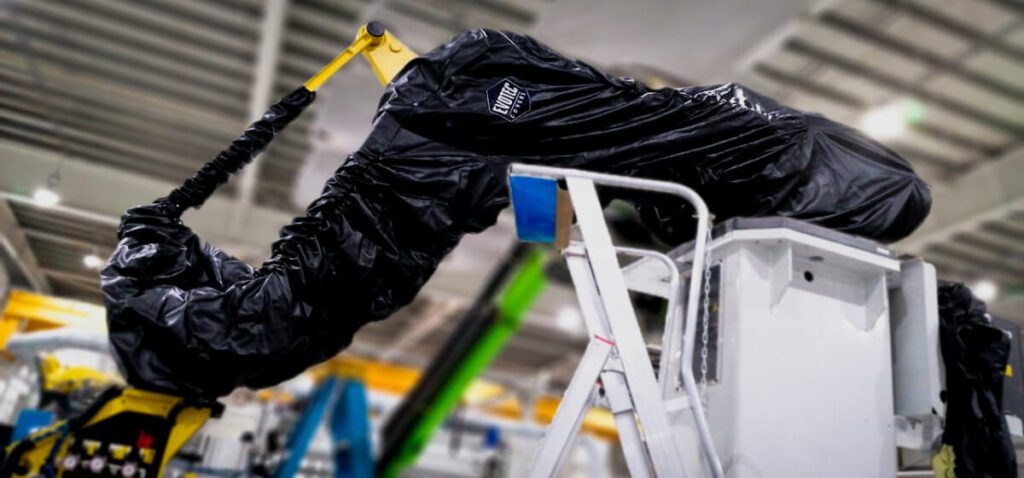 THE CLIENT
A company located in Saudi Arabia, producing synthetic wool.
Thanks to using a protective cover for FANUC M410iB robot the Client:
Avoided financial loss;
Saved time spent on monitoring and cleaning of the robot;
Protected the robot from harmful factors leading to frequent malfunctions and accelerated degradation.
RISK to the industrial robot FANUC M410iB working in dusty environment
FANUC M410iB is a large robot working in pick&place processes. The Client's company uses it for moving rolls of non-woven fabric. The robot is located in the middle of the factory floor, on a pedestal, which further increases its reach. The rolls of fabric, located at the bottom of the hall, are exposed to leaks of oil from the robot gears. This causes significant financial loss.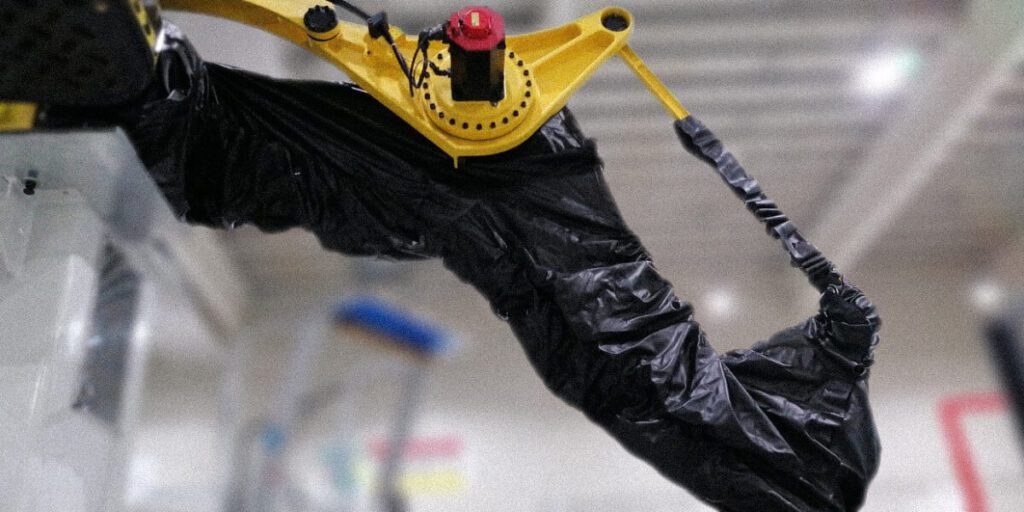 Protective covers for a robot working in palletizing in dusty environment
The working environment of the robot in this application causes the gears to be exposed to dust present in the hall, which could result in the gears seizing, and consequently the need to replace these parts. A protective cover is an efficient way to protect the robot from harmful environment factors.
THE SOLUTION – EVO_pure protective cover for FANUC M410iB robot.
The EVO_pure protective cover covers the entirety of the robot and stops leaks from its moving elements, keeping them inside the cover. This protects the products made in the factory from contamination. This helps avoid loss and save time on monitoring and cleaning of the robot.
The additional benefit of the protective cover for FANUC M410iB robot is a dustproof coating protecting the machine from dust penetrating its gears and servomotors, preventing malfunction.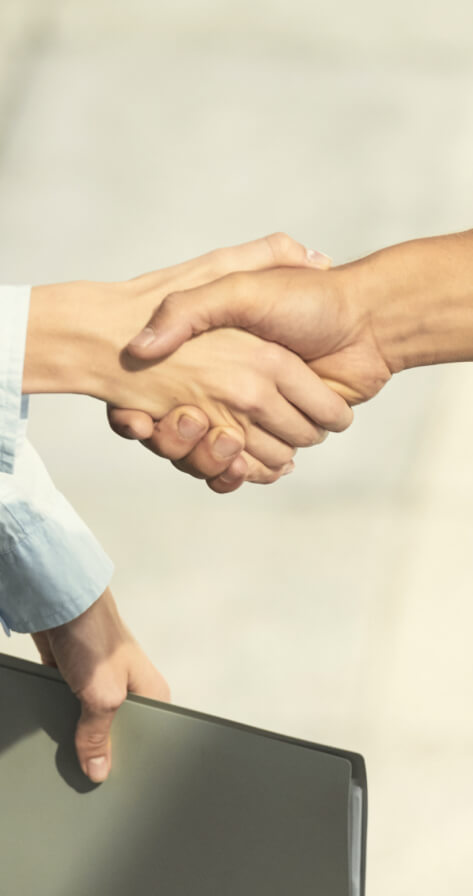 Let's talk about what harmful factors your robot is exposed to.
Book a conversation now.