Protective cover for KAWASAKI RS050 robot working in glassmaking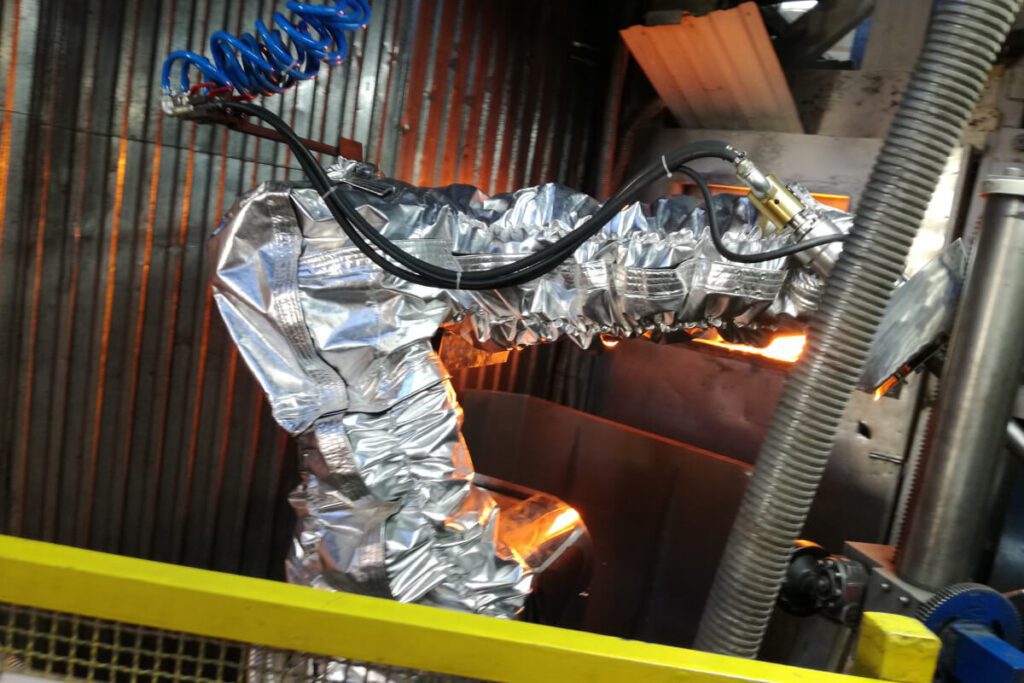 THE CLIENT
is a Polish glassmaking factory producing glass for uses such as household, protective shielding, technical uses, as well as stained-glass window glass and coloured glass used in signalling in transport: railway, car, sea and aviation.
The use of EVO_heat covers for KAWASAKI RS050 robot has allowed to:
Safely and continuously use the robot, which was not possible without a cover in these conditions;
Protect the robot from harmful effects of radiant heat;
Protect the robot from splashes of hot glass.
DANGER to the KAWASAKI RS050 robot working in glassmaking
The Kawasaki RS050 robot picks up gobs of molten glass from a furnace. Therefore it must be placed near the hot furnace opening. The main harmful factors in the process are: radiant heat, hot splashes and hot dust generated in the process. In this case, the protective cover is necessary for safe work of the robot.
THE SOLUTION – EVO_heat protective cover
The EVO_heat protective cover for KAWASAKI RS050 robot is made of technical fabric with reflective properties, which enable it to reflect up to 90% of emitted radiant heat. The fabric is also non-flammable and resistant to hot splashes. Thanks to the cover, the surface of the robot and its additional equipment is well separated from harmful factors in the robot environment.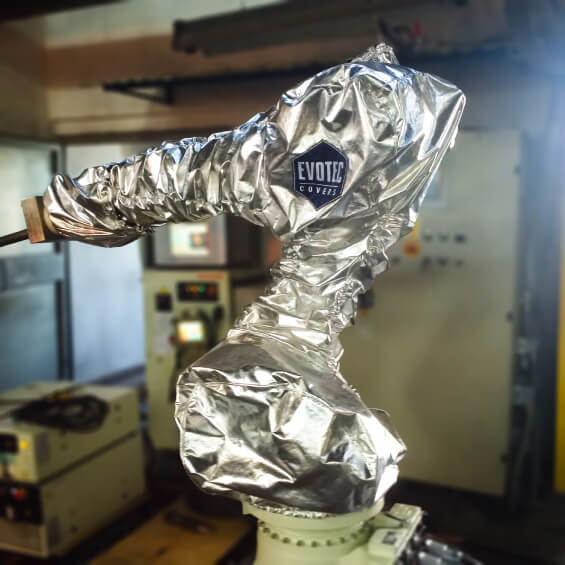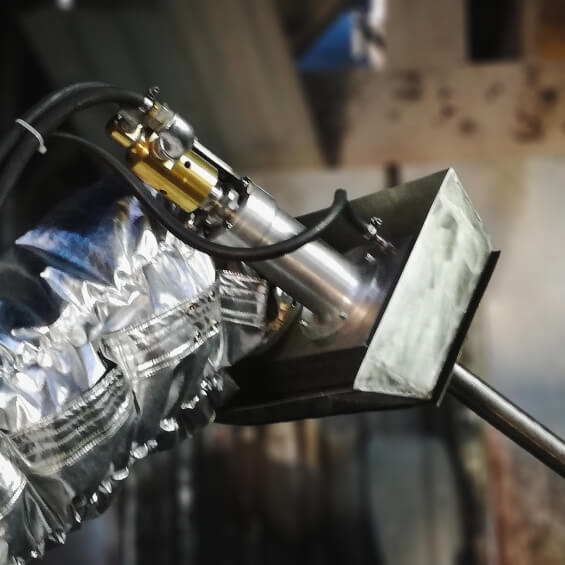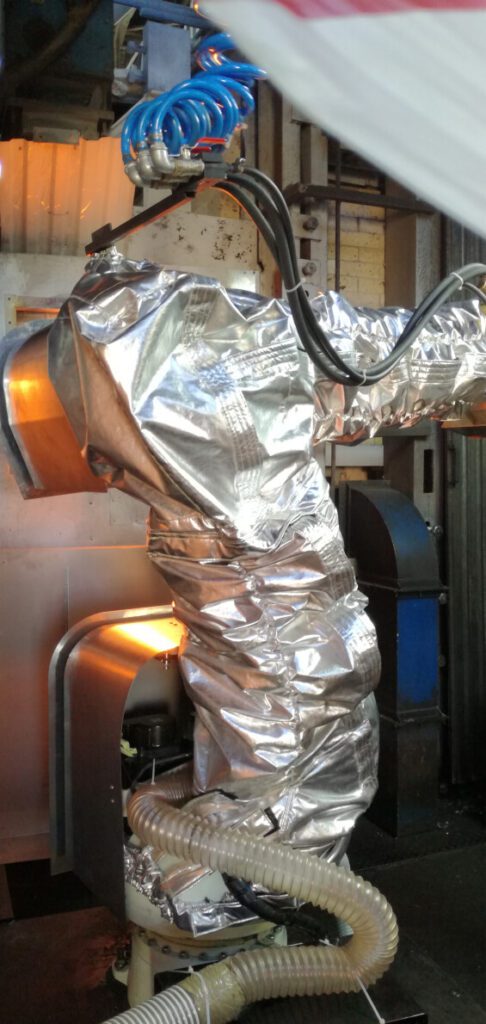 Protective covers for robots working with glassmaking
Since the robot is located very close to the furnace, the EVOTEC protective cover made of technical fabric was integrated with metal elements, which further insulated the robot from radiant heat. Between the robot flange and wrist there was a metal insulation shield installed, which reduced the overheating of the axis 6, stopping part of the heat transferred through the tool.

The Client also introduced cooled air under the EVO_heat cover. There were temperature sensors installed on the robotic axes. When the working temperature of servomotors reached the upper limit, it was possible to stop the robot to avoid a malfunction. This solution enabled the Client to continuously monitor the work of the KAWASAKI RS050 robot despite the extreme conditions.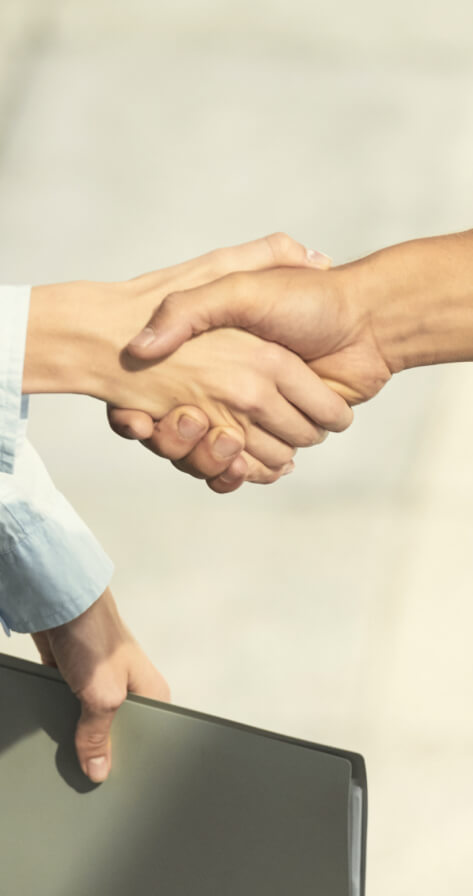 Let's talk about what harmful factors your robot is exposed to.
Book a conversation now.