Protective cover for Yaskawa Motoman MH180 robot working in the process of polymer composite machining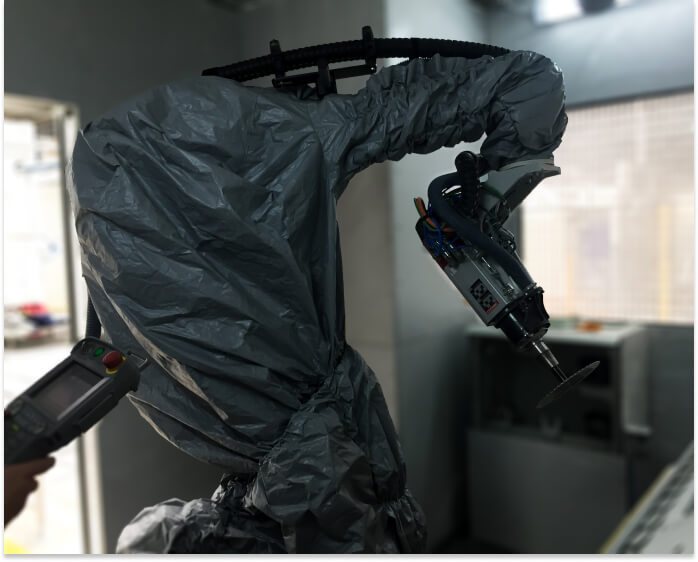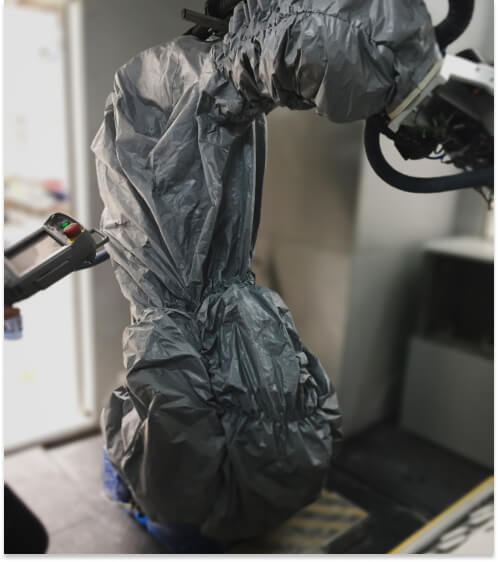 THE CLIENT
is one of the leading manufacturers of sanitary ware made of composites, including bathtubs and shower trays.
The benefits of using the EVOTEC covers are:
Protection of robot gears from sharp dust generated in the composite machining process – the dust could get inside the gears, causing damage and subsequent need of replacement;
Protection of the robot surface from dust, which would require extended downtime period to be cleaned off;
Significant decrease in industrial machine maintenance cost and more productive time due to less downtime.
DANGER to the Yaskawa Motoman industrial robot in machining
The Yaskawa Motoman industrial robot is programmed to perform various mechanical processing activities, such as drilling, milling, grinding or cutting of shower trays and acrylic bathtubs. The main harmful factors to the robot are: fine, sharp abrasive dust and filings of polyester resin with chalk and fibers. These factors could contribute to financial loss, since working in such environment without a cover usually results in accelerated degradation of the robot and higher risk of malfunction.
THE SOLUTION – EVO_dust protective cover for a Yaskawa Motoman industrial robot working with machining
The EVO_dust protective cover is made of technical fabric with dustproof properties. Thanks to this solution the Client can decrease the amount of time spent on cleaning the workstation, increasing the industrial robot productivity.
Since the dust is no longer damaging robot gears, the Client spends less on repairs and part replacement. The price of a new gear is much higher than the price of a robot cover. Therefore, by using the EVO_dust cover by EVOTEC, it is possible to decrease the robot maintenance cost.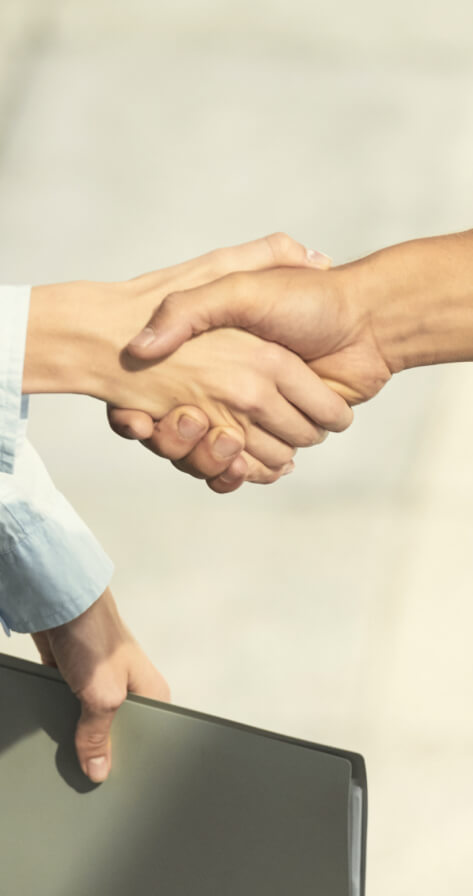 Let's talk about what harmful factors your robot is exposed to.
Book a conversation now.