Protective cover for Yaskawa Motoman robot working in the glazing process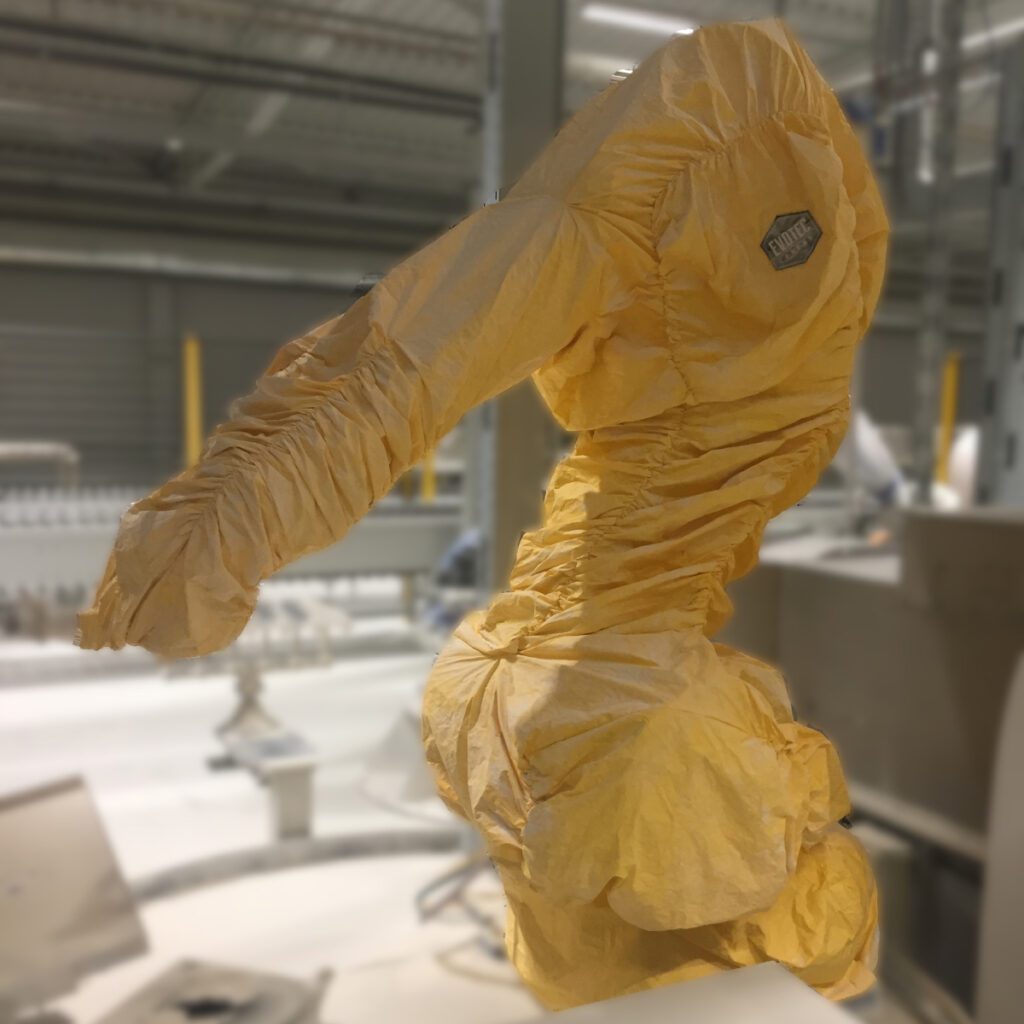 THE CLIENT
is a company producing sanitary ware, including glazed elements, such as ceramic sinks or toilets.
What the Client gained thanks to using the EVOTEC protective cover in the glazing process:
A solution fully adjusted to their individual needs;
Protection of the robot surface and mechanisms from degradation;
Reduced risk of a robot malfunction;
Decreased cost of robot maintenance.
THE DANGER – what was the Yaskawa Motoman robot exposed to?
Very fine abrasive dust from the glazing powder used in the process causes the robot parts to
In the robot environment there is a stream of the glazing substance bouncing off the surface of the workpieces, as well as water mist with particles of ceramic dust of 0,2-0,3 μm size. Due to the contact of the robot with sharp particles of ceramic glaze, the robotic axes and bearing rings were worn, which caused loosening of the axes and made repairs necessary. What is more, the water used in the process caused the already damaged robot parts to corrode.

All these factors resulted in decreased production process quality, as well as long and frequent downtime periods caused by errors and malfunctions. Repairs and cleaning would become more and more frequent, which generated expenses.
SOLUTION for the robot in the glazing process – EVO_dust protective cover
The solution we presented is an EVO_dust protective cover with special construction, made of fabric resistant to permeation by fine particles of ceramic glazing powder. It also has a waterproof surface, which prevents exposure of the robot to water and moisture.
The surface of the robot is completely protected, including the robot base and part of the tool. Thanks to the cover, the fine abrasive dust no longer affects the robot parts.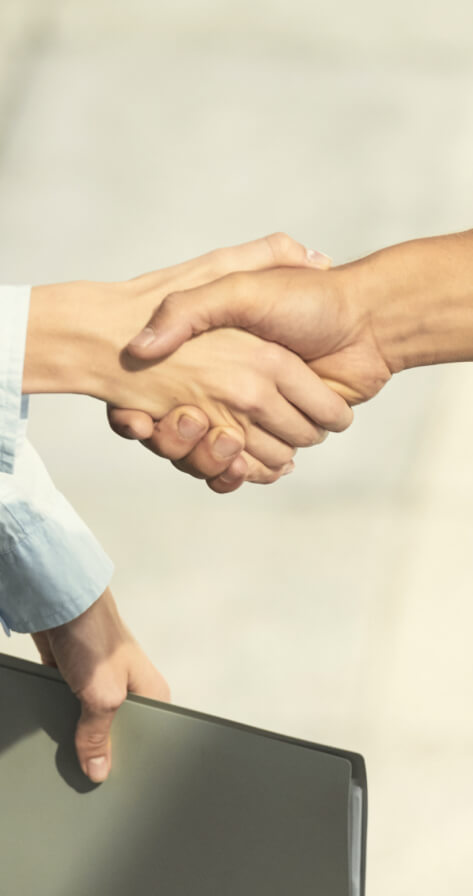 Let's talk about what harmful factors your robot is exposed to.
Book a conversation now.