Protective cover protecting a yaskawa Motoman MS 080W robot working with shot blasting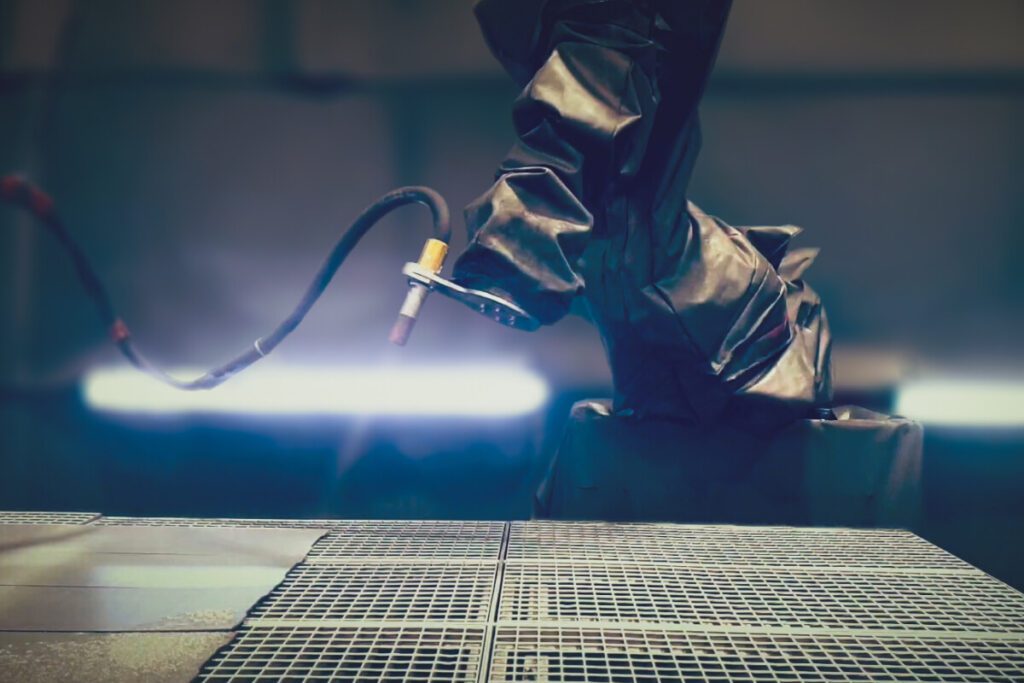 CLIENT
A company specializing in services for leading metalworking companies in various branches of industry.
What did the Client gain by using EVOTEC protective covers?
Less frequent robot repairs;
Decreased cost of robot maintenance;
Effective protection from harmful factors.
DANGER TO CONTINUOUS WORK OF THE INDUSTRIAL ROBOT IN SHOT BLASTING PROCESS
In automated and robotic production processes where industrial robots replace humans in dangerous work, such as shot blasting, the consumables used may have a direct destructive effect on the machine.
In shot blasting of parts, sharp-edged metal shot with small grain is used. Shot ricochet and sharp, abrasive dust generated in the process may have a negative effect on the robot's technical condition. The dust can very quickly penetrate the gears and moving parts of the robot and damage them, which generates very high maintenance cost. The cost of repairs or part replacement is much higher than the cost of an EVO_blast robot cover.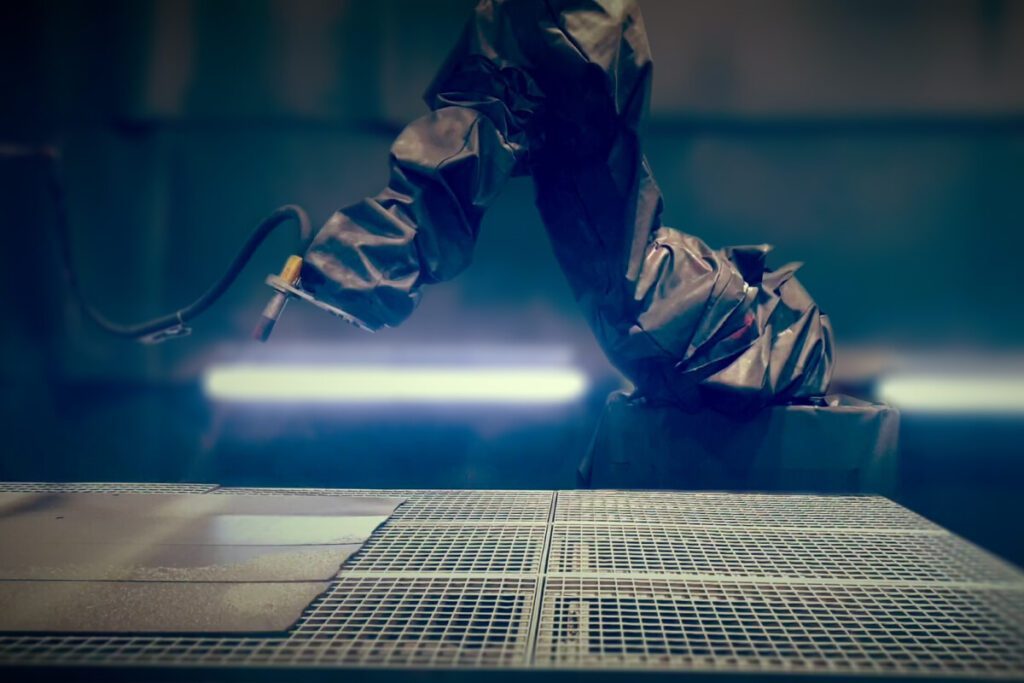 THE SOLUTION: protective covers protecting the Yaskawa Motoman MS 080W from degradation
The purpose of the project was to make an EVO_blast cover. It was created to protect a Yaskawa Motoman MS 080W robot from harmful factors inside the shot blasting chamber.
Protective covers for Yaskawa Motoman robots protecting from sharp-edged abrasive
If the robot was working with shot blasting without a protective cover, it would require frequent repairs and part replacement, which can be quite costly and involve additional downtime. The uncovered surface of the robot would also become damaged very quickly. In order to maintain the robot in a good technical condition, avoid accelerated degradation and additional cost of part replacement, we made a protective cover from fabric with high resistance to abrasion. The fabric is dustproof, which greatly reduces exposure to dust. A special construction of the cover allows the robot to work in its full movement range, with trajectory changes possible.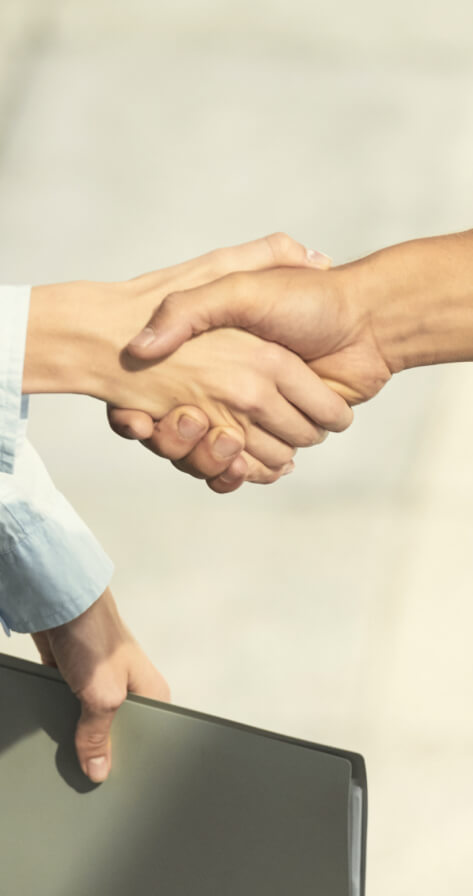 Let's talk about what harmful factors your robot is exposed to.
Book a conversation now.