Protective cover with reflective coating for an industrial robot working in metal casting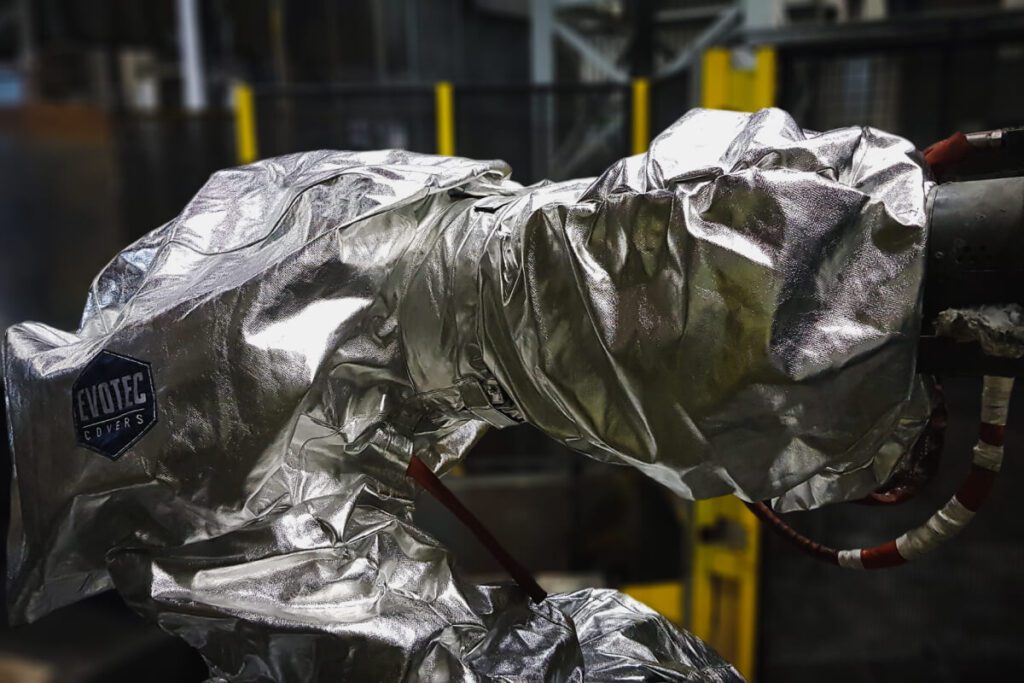 THE CLIENT
One of the largest suppliers of metal casts for heavy industry, located in Germany.
The use of protective covers from EVO_heat line in metal casting means
Protection of the robot surface from contact with hot metal splashes;
Protection from part of radiant heat;
Less frequent robot repairs;
Increased workplace safety.
DANGER to the KUKA KR 1000 TITAN robot working in metal casting
In metal casting, there is always a risk of a fire caused by uncontrolled metal explosions, which has a direct negative influence on the work of the robot. Hot sparks and splashes affecting the KUKA KR 1000 TITAN damage its surface and equipment.
THE SOLUTION – EVO_heat protective cover for a robo working in metal casting
Special construction of the EVO_heat robot is fitted to a rotary ring installed on the robot, installed above the axis 1. This kind of solution helps protect the bottom of the robot.

The protective cover also shields the cables on the robot. The cover protects them from direct contact with splashes, which prevents frequent repairs of these elements.

In this application we decided together with the Client that the cover should consist of two parts, since frequent explosions of hot metal would damage the part covering the upper arm of the KUKA KR1000 robot. Thanks to this kind of solution, the Client saved the expense of replacing the entire cover, since only the most damaged part needs to be replaced more frequently.

The fabric of the cover is made of Aramid fibres with high mechanical resistance, coated with a heat-reflecting layer, which slows down the process of the robot heating up. The fabric is non-flammable for safer work in exposure to hot sparks.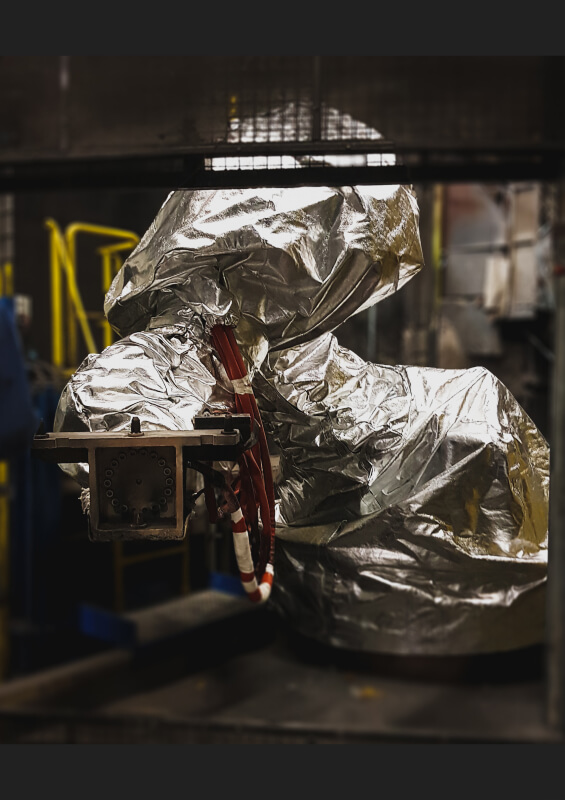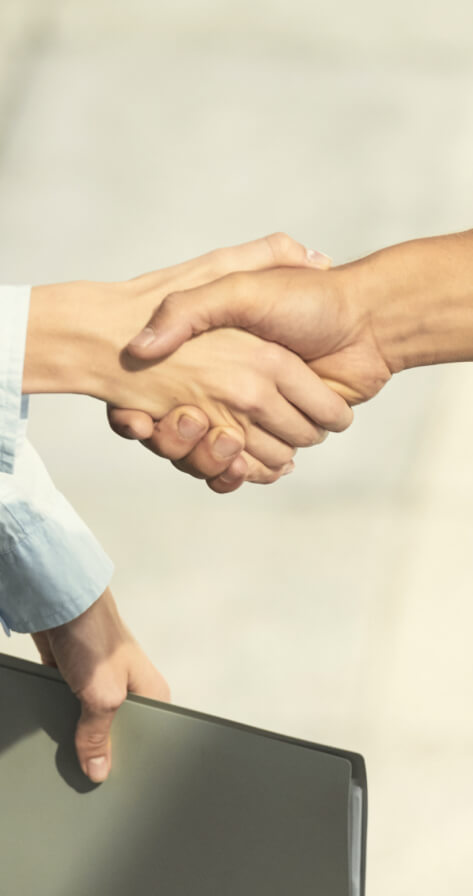 Let's talk about what harmful factors your robot is exposed to.
Book a conversation now.