Protective covers for industrial robots working in high temperature processes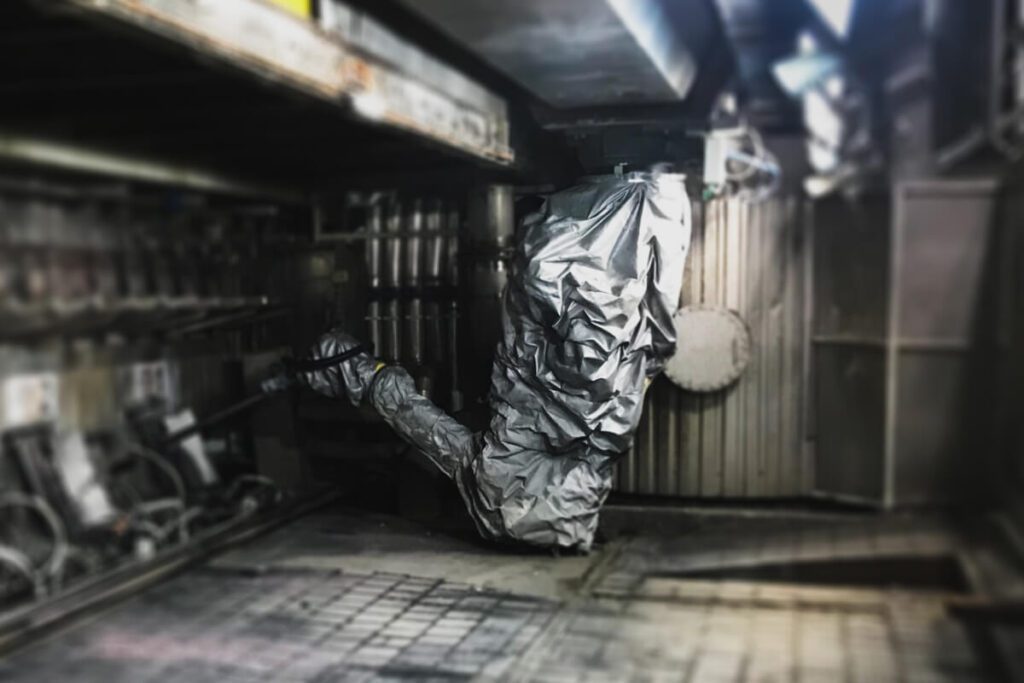 THE CLIENT
The company is a large European manufacturer of corrugated cardboard. They offer technologically advanced products such as corrugated cardboard paper with increased resistance to moisture.
Benefits of using an EVOTEC cover for FANUC M900iB robot
Protection of the FANUC industrial robot from radiant heat and hot splashes;
Protection of the robot from exposure to harmful chemical vapour;
Reduced risk of malfunctions caused by hostile working environment;
Reduced expenses on repairs and extended lifetime.
DANGER to robots working in high temperature processes and chemical vapour
The robot's working environment contains sodium solution created in the process of burning concentrated black liquor, which is a by-product of cellulose mass cleaning. The effects of the chemicals on the robot are highly destructive.
The robot is tasked with unblocking a trough by removing burnt solids with a lance installed on the robot wrist. The through contains hot sodium solution flowing from a tank with temperature of about 1000°C, which results in increased temperature around the robot, which can reach even 80°C. The robotic lance is cooled with water which reacts with sodium, generating hot splashes that accumulate on the robot. There are also highly alkaline vapours, which cause the metal parts of the robot to oxidize. Such working conditions lead to excessive degradation of the robot mechanisms, causing serious malfunctions, as well as surface damage and corrosion.
THE SOLUTION – EVO_heat protective covers for robots working in high temperature processes
Our solution is an EVO-heat protective cover for the FANUC M900iB robot, with special construction covering all elements of equipment on the robot, protecting its every part. The cover is made of fabric resistant to momentary contact with hot splashes up to 1200°C.

The hydrophobic surface of the EVO_heat cover protects the robot from vapour of chemicals and moisture generated in the process. This type of solution guarantees malfunction-free work and no additional unplanned downtime for machine repairs.

Thanks to the EVOTEC protective cover the FANUC robot can work for many years and remain in great technical condition, despite the harmful environment.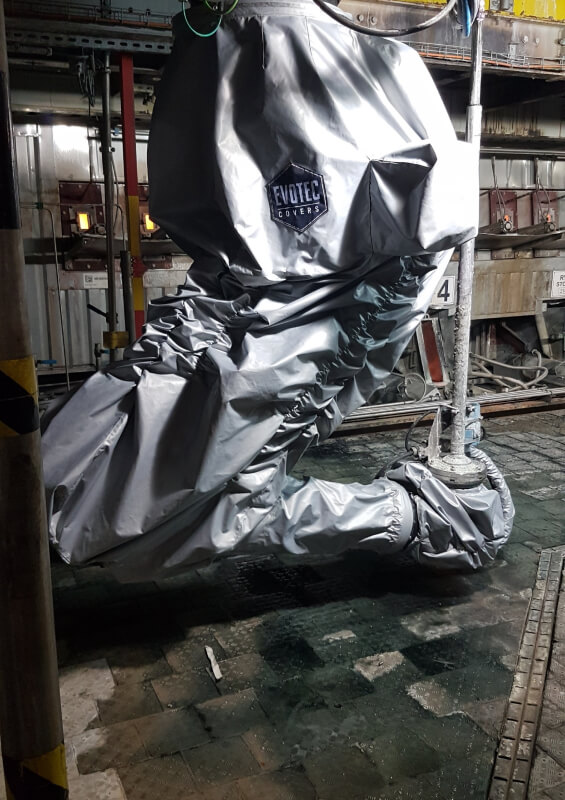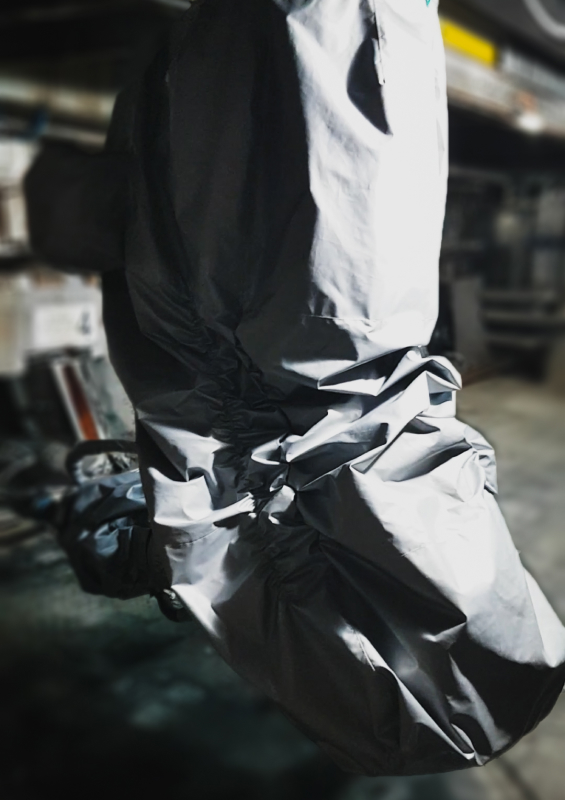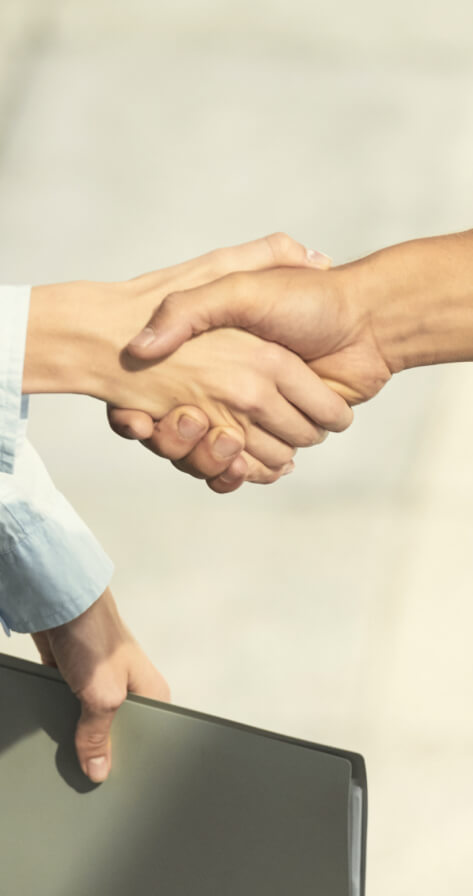 Let's talk about what harmful factors your robot is exposed to.
Book a conversation now.