Protective covers for machines working in shot blasting in dusty, abrasive environment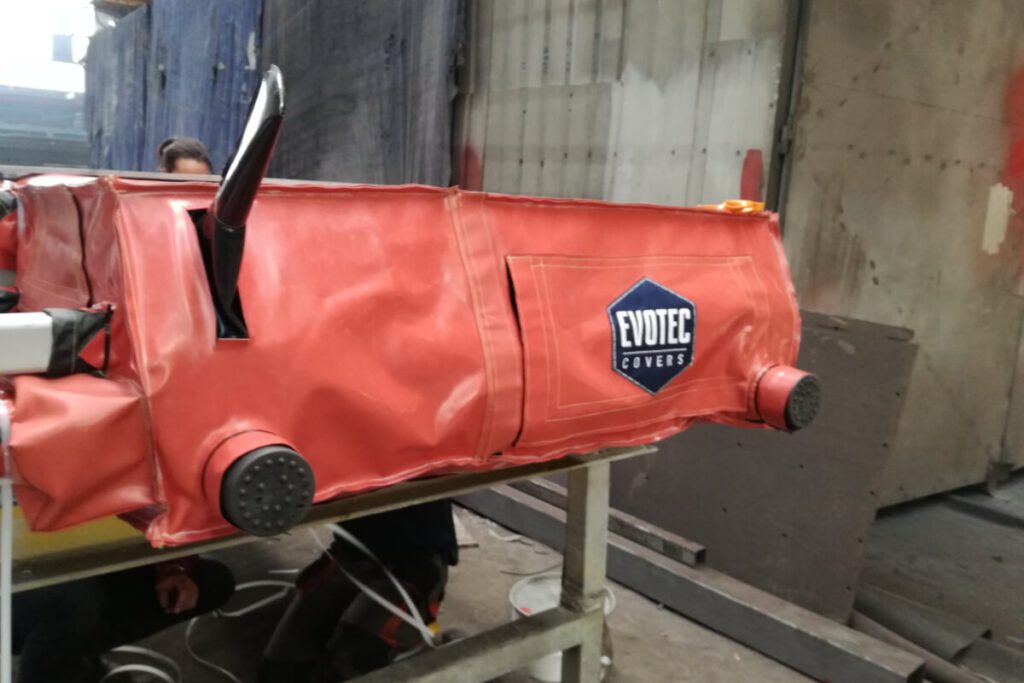 CLIENT
An integrator building production lines in abrasive surface treatment.
What did the Client gain thanks to the EVOTEC solution – a protective cover for a trolley in a sandblasting chamber:
A tailor-made solution for the Client's needs;
Protection of the surface and moving parts of the machine;
Decreased risk of malfunction;
Decreased cost of maintenance, repairs and part replacement.
DANGER to machines working in abrasive environment
In harsh processes such as shot blasting or sandblasting it is very important to protect the machines from quick degradation. The machines working in such hostile environment should be as well-protected as possible. Protection of a trolley on which parts are pulled into the sandblasting chamber is meant to separate its surface and moving parts from HARMFUL FACTORS such as abrasive ricochet and large amounts of dust.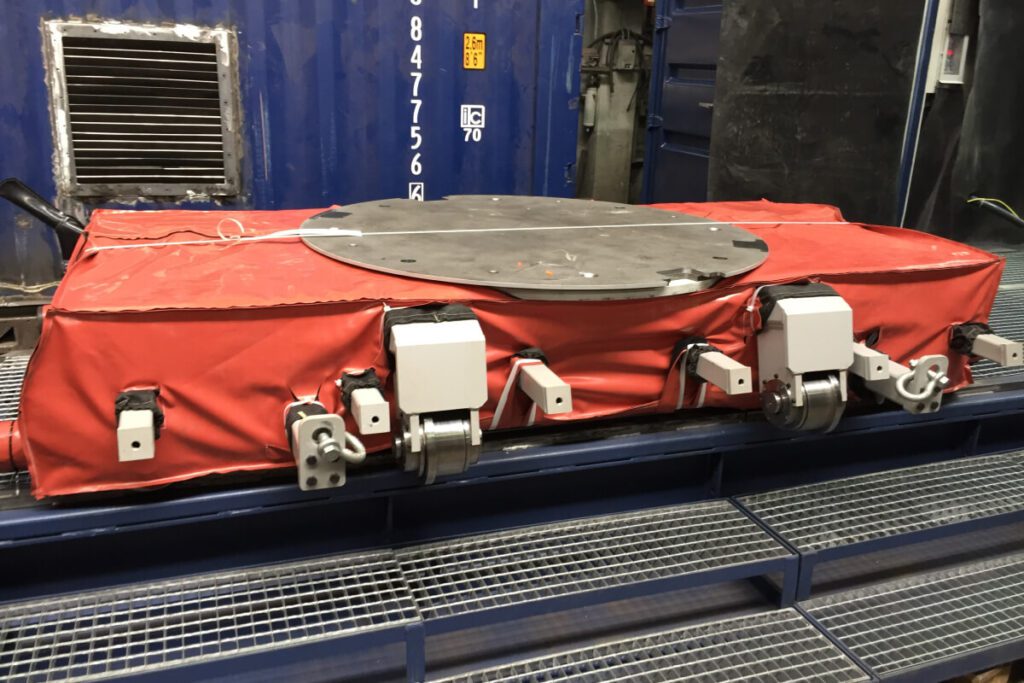 THE SOLUTION – EVO_blast protective cover for a trolley working in a sandblasting chamber in abrasive environment
Double-layered cover for the trolley was designed to protect the moving parts from dust and abrasive inside the chamber to the highest degree possible. The cover includes protected openings for the wheels which move on tracks while the trolley is wheeled into the chamber. Also protected is a rotary plate on top of the machine. Additional inspection openings were made, which can be tightly closed. Thanks to the openings, the Client can access the servicing areas of the machine without the need to remove the entire cover.
Protective covers for trolleys in sandblasting
Thanks to the EVO_blast cover, the machine can work in the sandblasting process without the risk of accelerated degradation. Using the EVOTEC protective cover ensures process continuity and reduces the risk of malfunctions, which greatly reduces the operative cost of the industrial machine.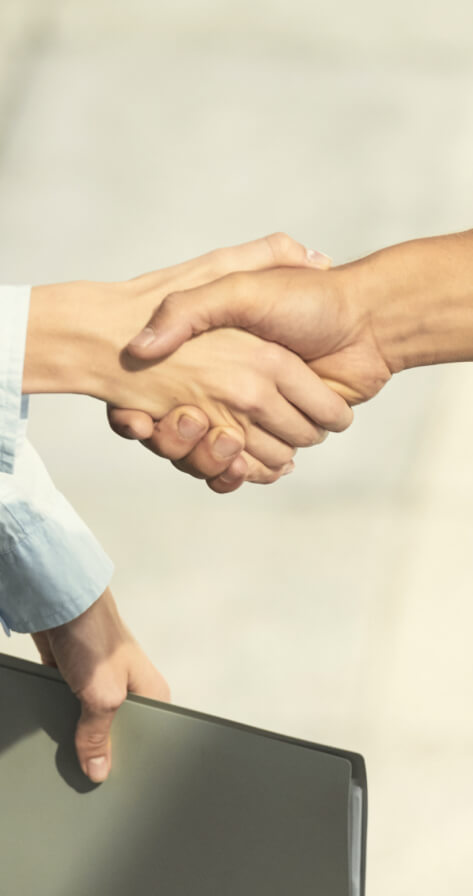 Let's talk about what harmful factors your robot is exposed to.
Book a conversation now.