Protective covers for Mitsubishi robots working in the painting process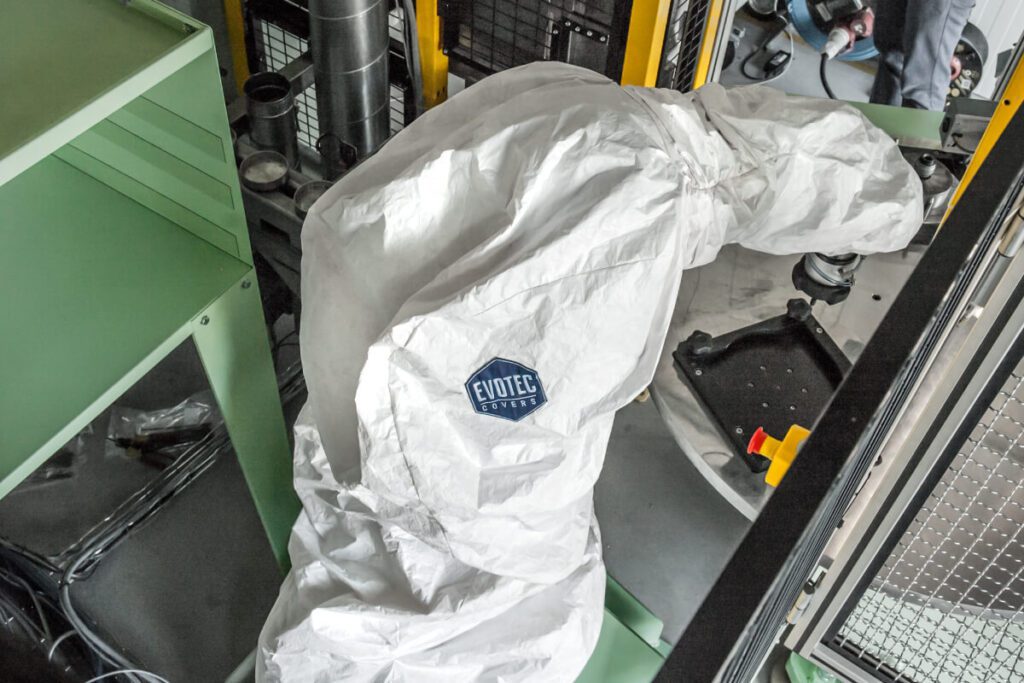 CLIENT
One of the global leaders among companies producing Automotive parts, e.g. of suspension, engine, car body and exhaust systems.
Using EVOTEC protective covers in the painting process has allowed the Client to:
Shield the robots from contaminants which are difficult to remove and could cause a malfunction;
Shorten the downtime for workstation cleaning;
Avoid unforeseen expense on repairs;
Increase the safety level in the production area.
DANGER to industrial robots working in painting processes
Robots working in the painting process are mainly exposed to surface contamination. As a result, it is necessary to stop production frequently to clean the robot. However, due to very difficult work environment, even the best, special dedicated cleaning products cannot remove the stains completely.
Protective covers for Melfa RV7 robots working in the painting process
The paint accumulating on the robot, could also negatively affect the quality of painted workpieces – the particles and pieces of paint could fall onto the pieces and contaminate them, which interrupts the production process and may generate huge financial loss. Additionally, also the robot gears are at risk, since particles of paint may get inside and cause the gears to seize.

Since painting workstations are often explosion risk zones, it is very important to use fabric with anti-static properties in painting cover production.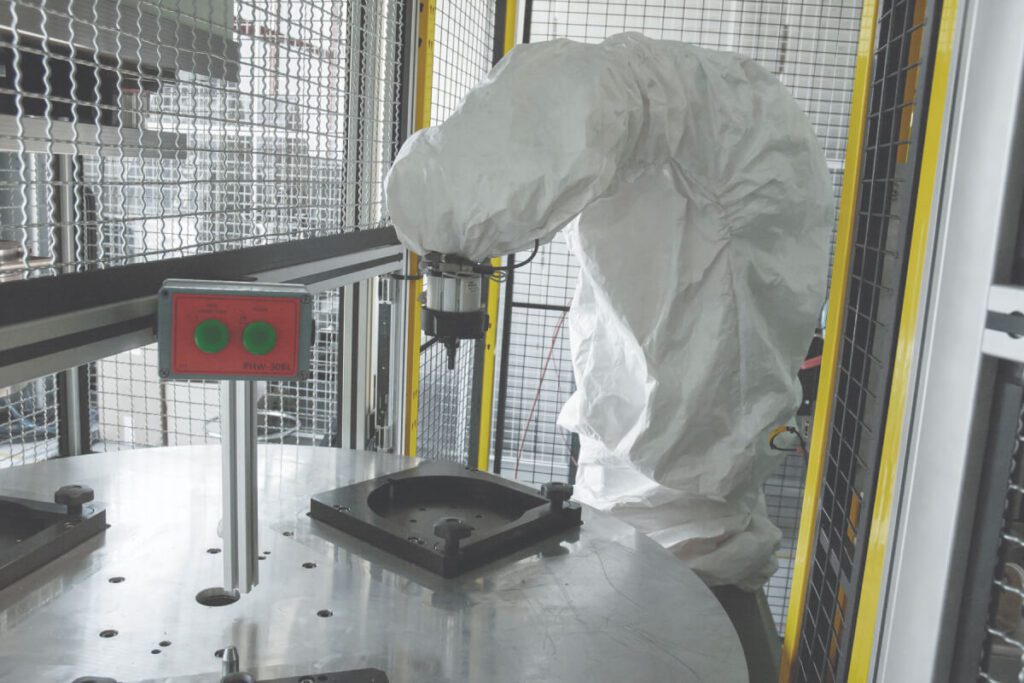 THE SOLUTION: EVO_coat protective cover for Mitsubishi Melfa RV7 robot
The cover from this line is protection from painting process contaminants. It supports the work of the robot and reduces the downtime needed to clean the workstation.

The EVO_coat protective robot cover is made of fabric meets the EN 1149-5 standard. This means that the fabric has anti-static properties and does not accumulate static charge that could cause a spark and consequently an explosion in dusty environment.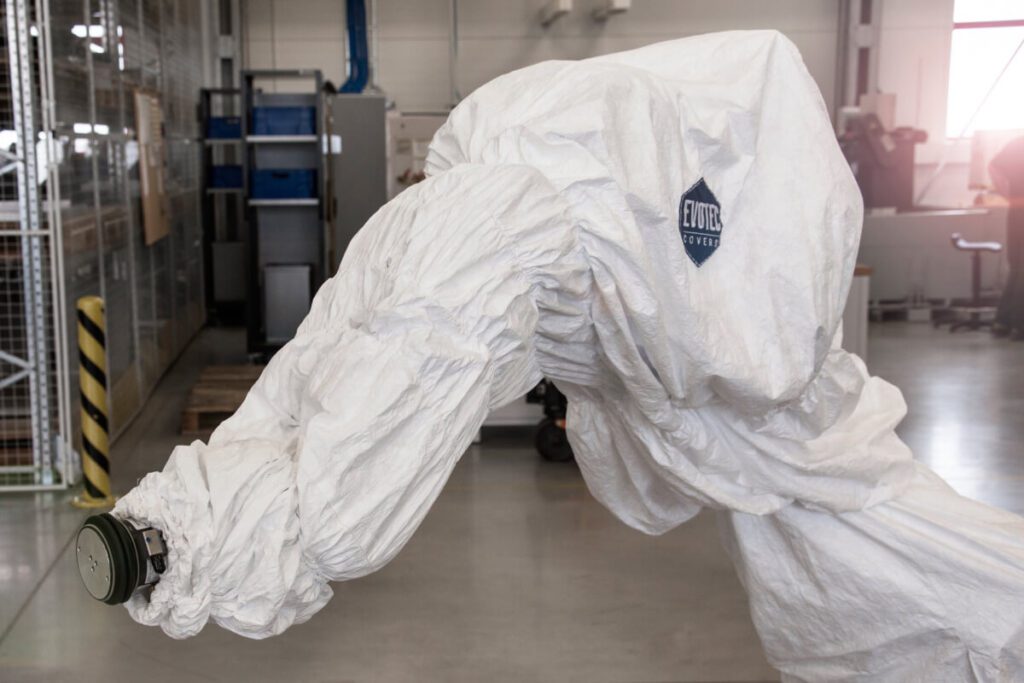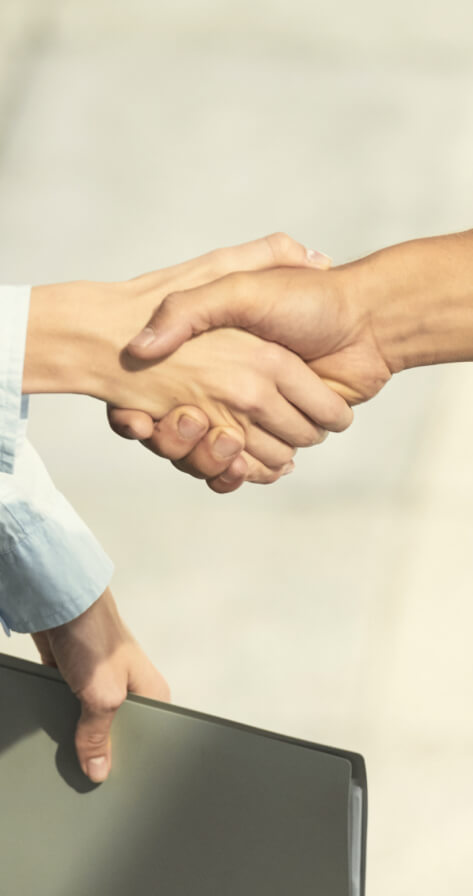 Let's talk about what harmful factors your robot is exposed to.
Book a conversation now.