Protective covers for robots working in high pressure casting of magnesium components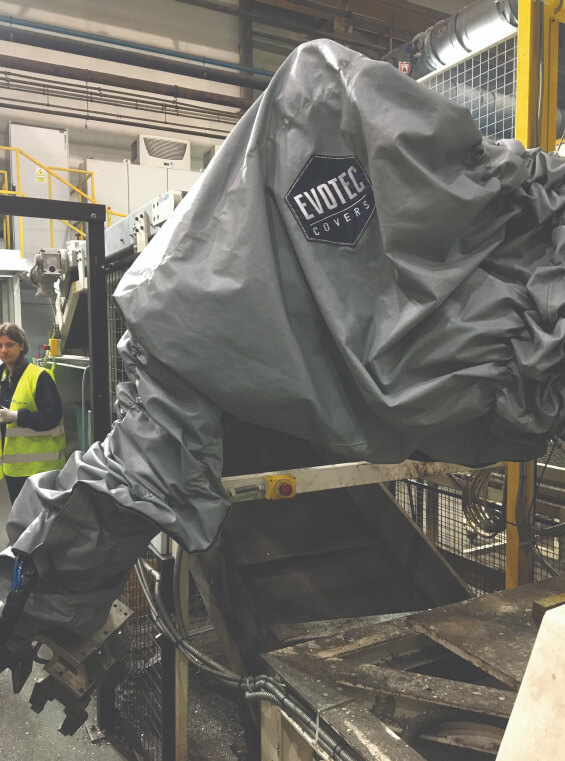 THE CLIENT
One of the top manufacturers of car body, undercarriage and drive system parts for top car brands.
The use of EVOTEC protective covers for industrial robots working in damp environment in high temperature brought the Client numerous benefits:
Protection of the robots from harmful effects of moisture on their surface and mechanical elements;
Decreased spending on robot cleaning and maintenance;
Less frequent robot repairs;
Increased work safety level.
RISK to ABB mold spraying robots working in the casting process
Very often in robotic metal casting, at least two robots are used.
One robot takes the cast out of the mold and puts it inside a cooling tank where it cools down, then puts it away on the conveyor which transports it to further processing.

The other robot sprays the casting mold with a separating agent before the liquid metal is injected into the closed mold. This guarantees that liquid magnesium will not adhere to the casting mold and will be easily removed.
While the first robot performs more tasks, the second one is much more exposed to moisture in the separating agent spraying process, as well as hot splashes in the casting process.

In such difficult working conditions, the robots performing this type of tasks often malfunction and degrade at a faster rate. The contaminants from the process get inside the gears, causing them to seize, as well as damage the conduits and cables on the robot. They also accumulate on the surface of the robot, which makes it necessary to frequently clean them. All of this causes less productive time and an increase in maintenance cost.
THE SOLUTION – EVO_heat protective covers for robots working with high pressure die casting of magnesium parts
The EVO_heat protective covers are custom designed according to the needs of each ABB robot in the production facility. They are made of technical fabric resistant to hot splashes and moisture.
The technical fabric from which the EVO_heat covers are made is highly resistant to tearing, which allows it to work continuously without downtime.

The covers are additionally reinforced with fabric panels attached inside. Thanks to this solution, the covers are less prone to damage caused by rubbing.

Due to high intensity of splashes of lubricants and hot particles, the most vulnerable spots in the protective covers for ABB robots are additionally protected with metal elements which can reflect contaminants to an even higher degree.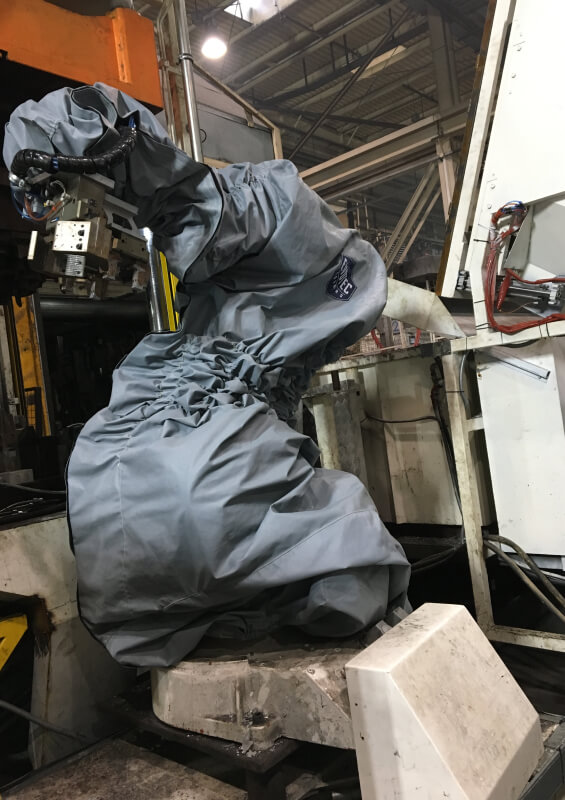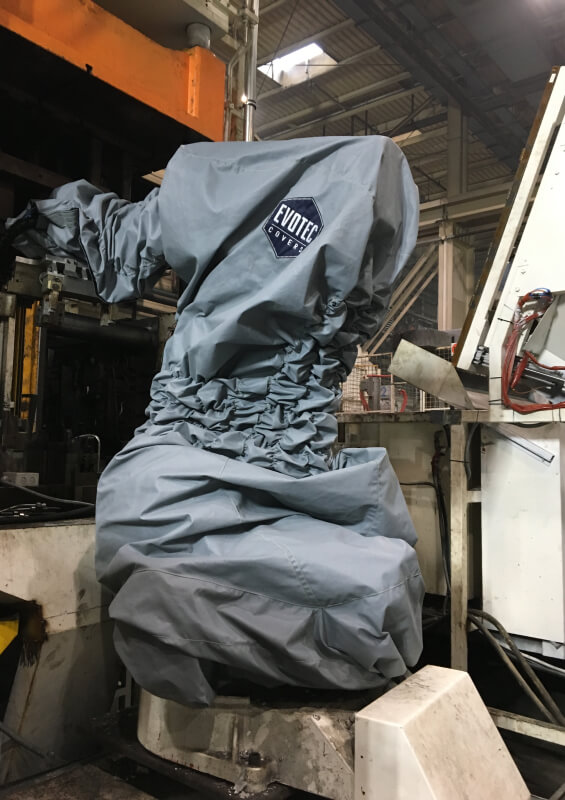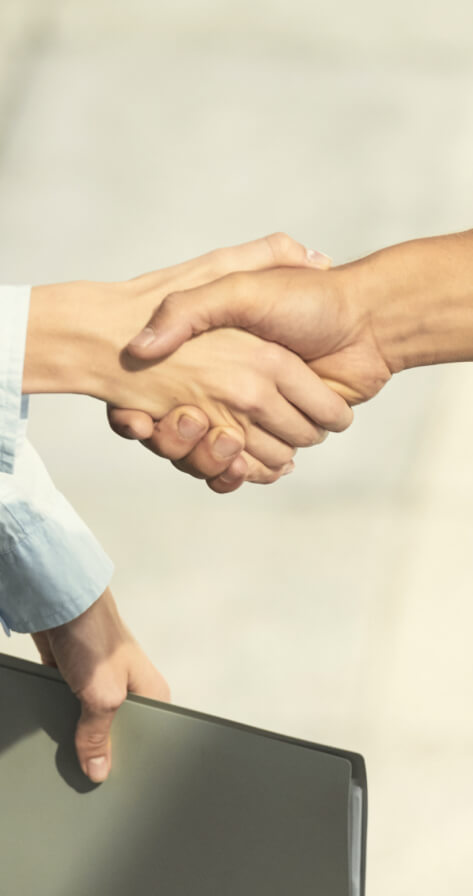 Let's talk about what harmful factors your robot is exposed to.
Book a conversation now.