Protective covers for robots working with polyurethane spraying in ATEX explosive zone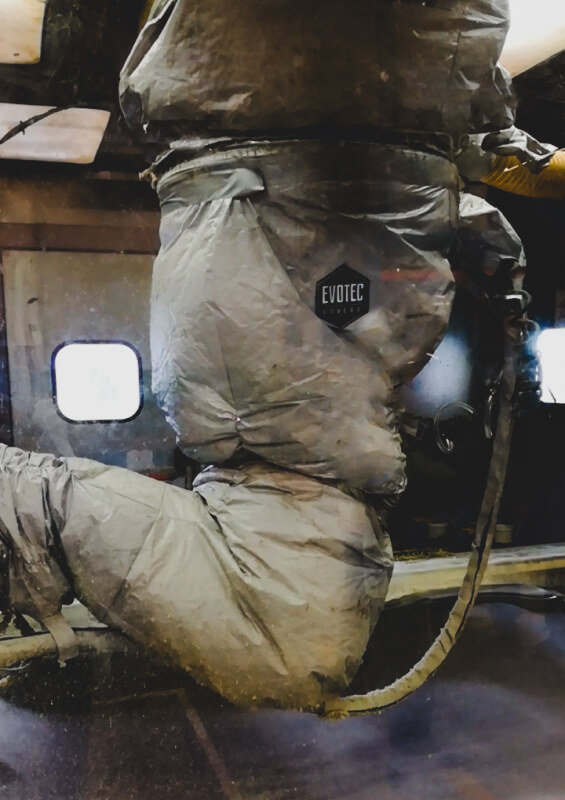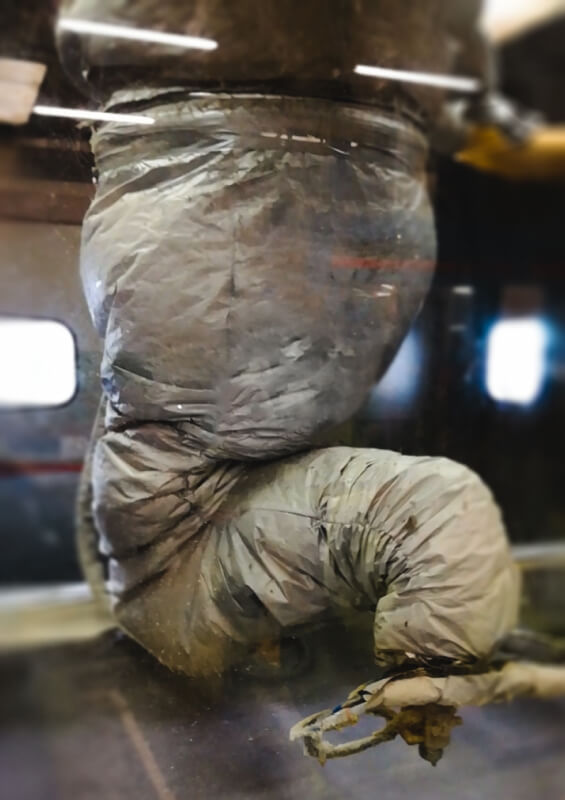 CLIENT
A producer of plastic Automotive components, e.g. interior finish parts and sound-dampening solutions for car engines, as well as car trunk finishes.
Benefits of using protective covers for the Mitsubishi Melfa RV12 robot
Protection from contaminants;
Increased production safety;
Production continuity and no malfunctions;
Less frequent repairs and consequent savings.
DANGER to robots working in explosion risk zones
The Mitsubishi Melfa RV12 robot is working in a closed chamber where it sprays PU foam on automotive interior finish pieces. Due to high amount of dust inside the chamber, it has been deemed an explosion risk zone.
In the robot's working environment there are many small particles of polyurethane suspended in the air, which settle on the robot and accumulate, creating a layer that is very difficult to remove. Polyurethane particles penetrate the robot gears and moving parts, causing damage and malfunctions.
THE SOLUTION for industrial robots working in coating is an EVO_coat protective cover
The EVO_coat protective cover is a solution protecting the industrial robot from contaminants generated in the PU foam spraying process.
Protective cover for Mitsubishi Melfa RV12 robot
The protective cover for the Mitsubishi Melfa RV12 robot consists of two layers. The internal part is made of fabric with high tearing strength, with a dustproof coat which allows air to be pumped under the cover. This kind of solution works even better to protect the robot from fine particles of PU foam. This helps keep the robot perfectly clean and prevents malfunctions. The external layer of the EVO_coat solution is made of fabric with anti-static properties. The fabric does not accumulate static charge, which minimizes the risk of an electric discharge which could have dire consequences in an explosion risk zone.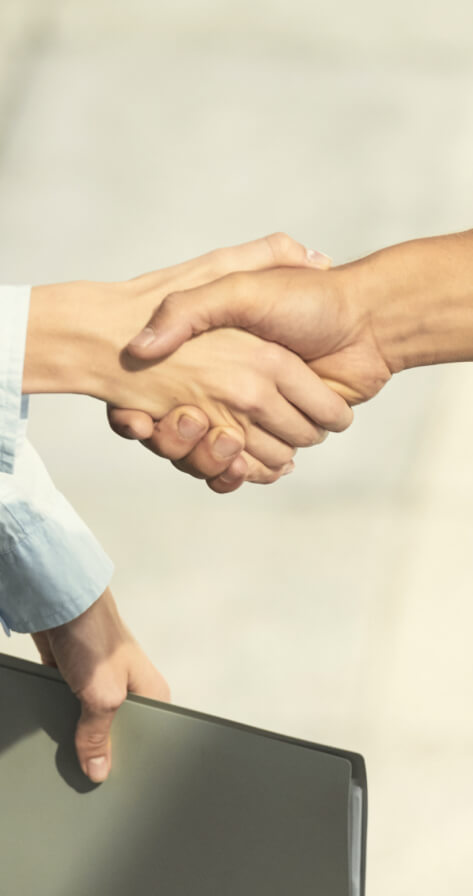 Let's talk about what harmful factors your robot is exposed to.
Book a conversation now.