Protective covers for robots working with spraying a concrete mix onto parts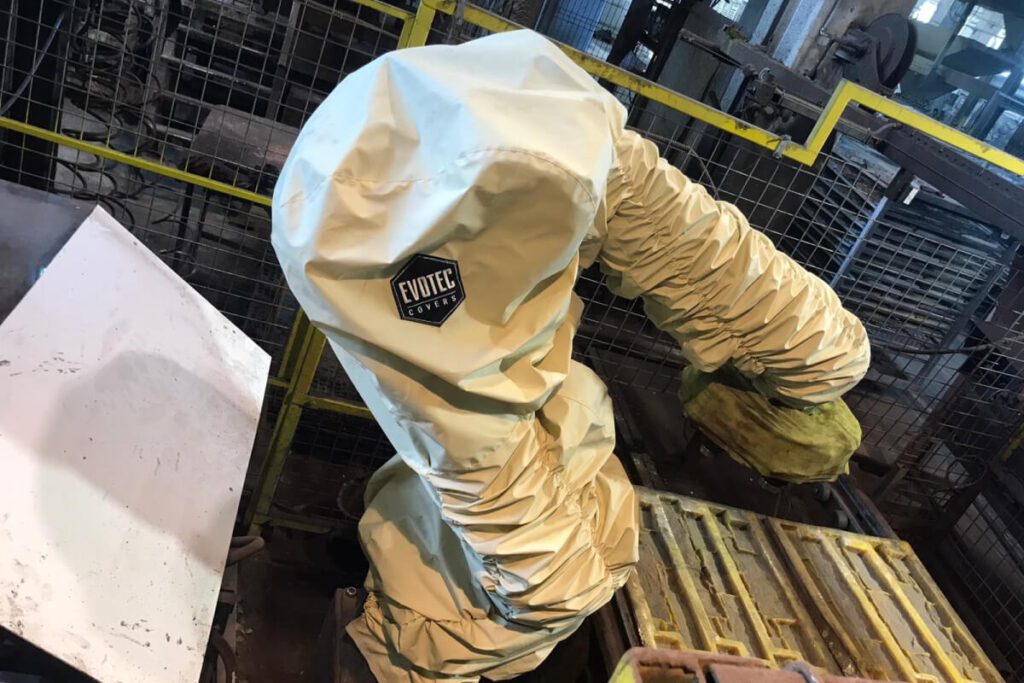 THE CLIENT
is an European company producing constrution components.
Thanks to using the protective cover for the robot working in the concrete spraying process, the Client gained:
A solution tailored to their individual needs;
Protection of the robot surface and mechanisms from degradation;
Decreased risk of malfunction;
DANGER in the work of FANUC M20iA robot working in a spraying process
The FANUC M20iA robot working in spraying a mix of water, cement and iron oxides into building material moulds is not only exposed to splashes of the concrete mix, but also to cement dust and water mist.

An industrial robot working without a cover in such conditions would be exposed to splashes of the concrete mix accumulating on its surface, which could prove very difficult to remove. What is more, the cement dust present in the environment could penetrate the moving parts of the robot, causing gears to block and seize. Increased humidity could contribute to corrosion of the robot.
Due to the factors listed above, a robot working in such process needs to be cleaned frequently, which causes unwanted downtime and occupies the employees' time.
THE SOLUTION – EVO_dust protective cover in a company producing construction components
The EVO_dust cover shields the FANUC M20iA robot from direct exposure to harmful factors, which decreases the risk of damage. The cover is much easier to clean than the robot, which shortens the time needed to prepare the workstation. The robot does not need to be cleaned frequently, which reduces the operating cost.

Thanks to the EVO_dust cover, the FANUC robot can continuously work in the production process and is no longer exposed to harmful work environment.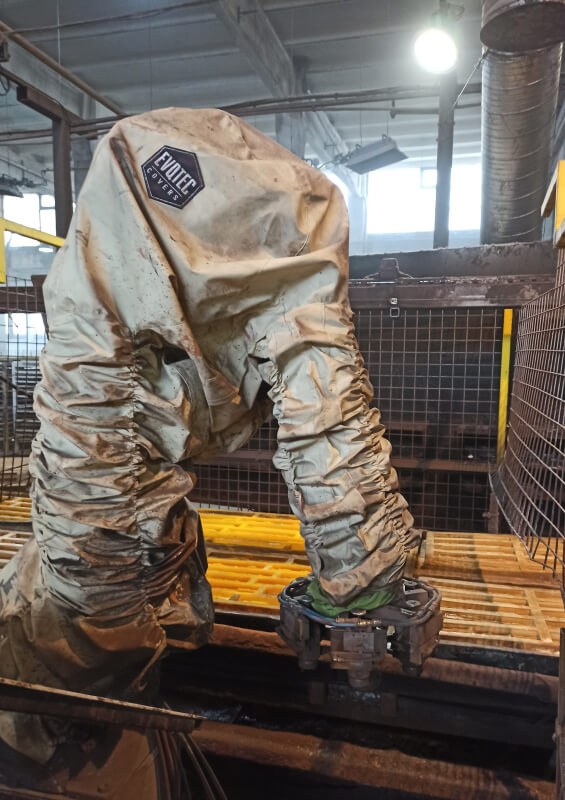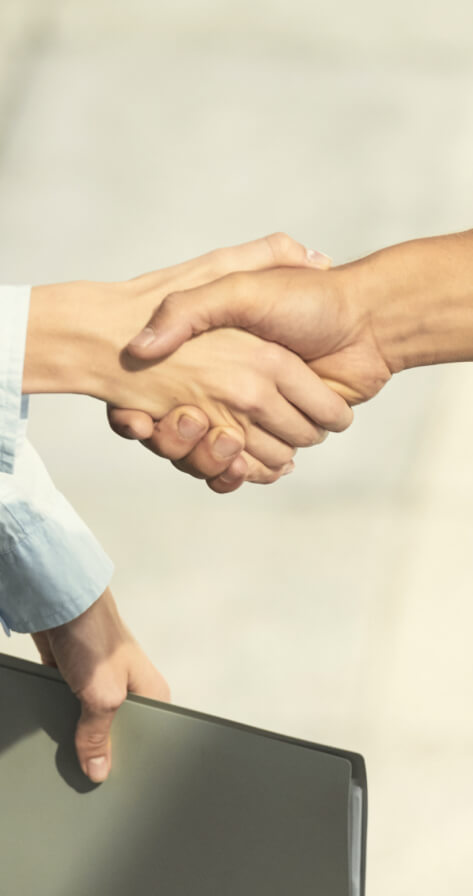 Let's talk about what harmful factors your robot is exposed to.
Book a conversation now.