Protective curtains for robotic welding cells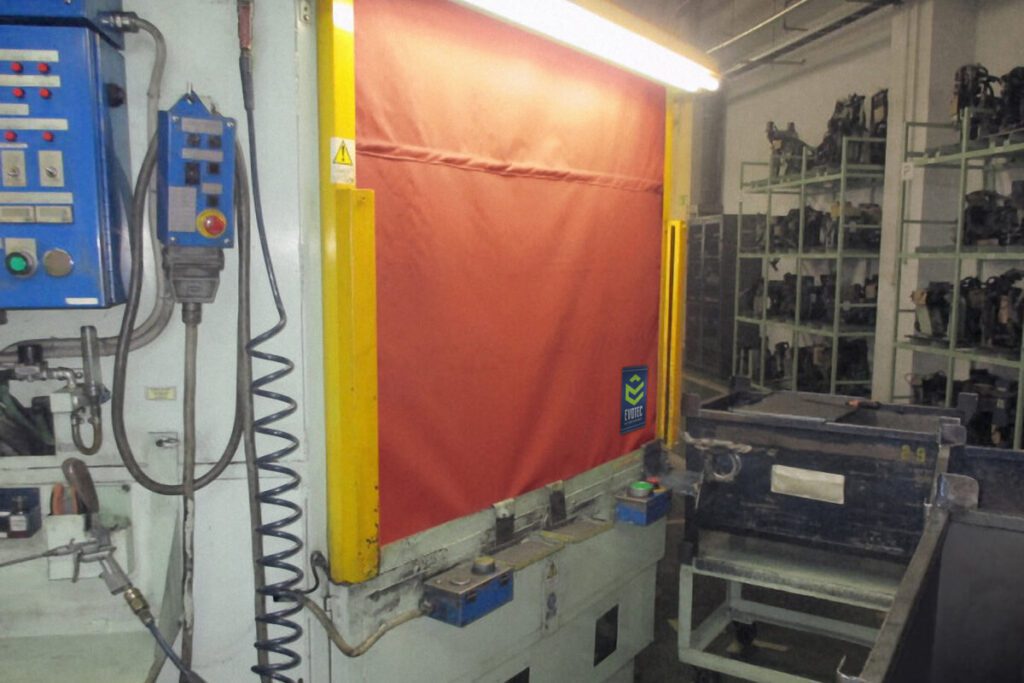 THE CLIENT
is one of the largest Automotive corporations, a global leader in Automotive part production.
The benefits of using EVO_heat protective curtains in the welding process
Prevention of hot sparks and spatter from the welding process getting outside the working area;
Reduced transfer of dust generated in the process beyond the working area;
Ensured workplace safety of the workers in the area.
Welding robot and its working environment
During its work, a welding robot generates large amounts of hot spatter and radiation, which has a negative impact on the health and well-being of the employees working in the area. In order to maintain workplace safety, the robotic welding stations were equipped with EVO_heat protective covers.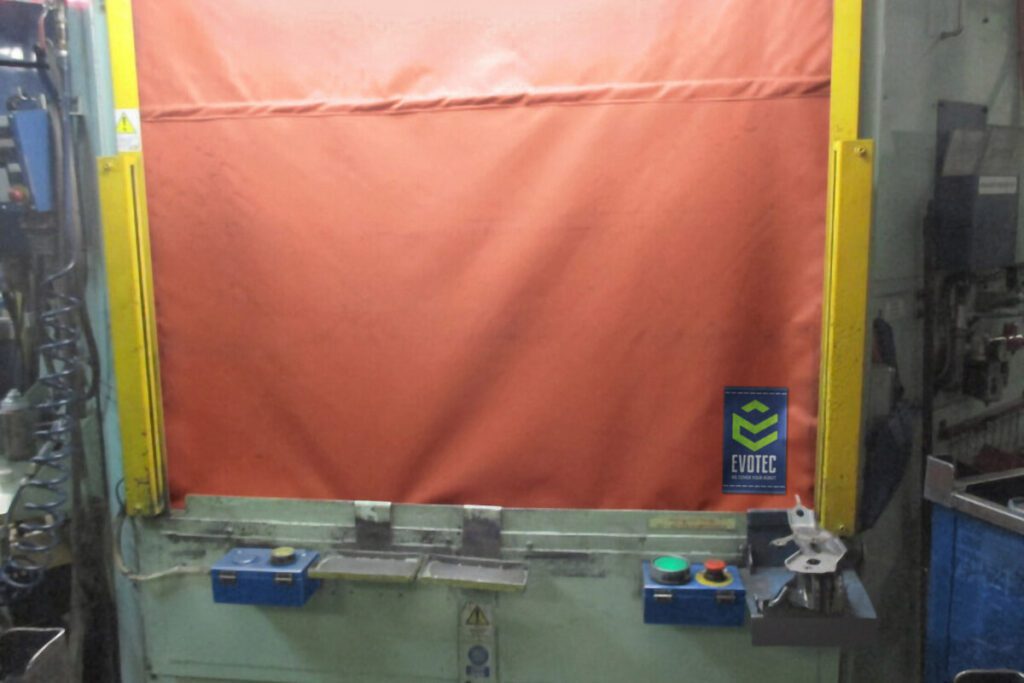 THE SOLUTION – protective curtains for robotic welding stations
The solution suggested by EVOTEC is protective curtains resistant to high temperature radiation and spatter. They do not let through light, dust and sparks and they are resistant to temperature of up to 650°C. They are installed in rolls, which can be removed and rolled up, which allows easy access to the working area. The fabric coating prevents adherence of contaminants and hot spatter. Thanks to the EVOTEC solution, the workplace safety is increased, while the access to the robots' workstations remains easy and quick.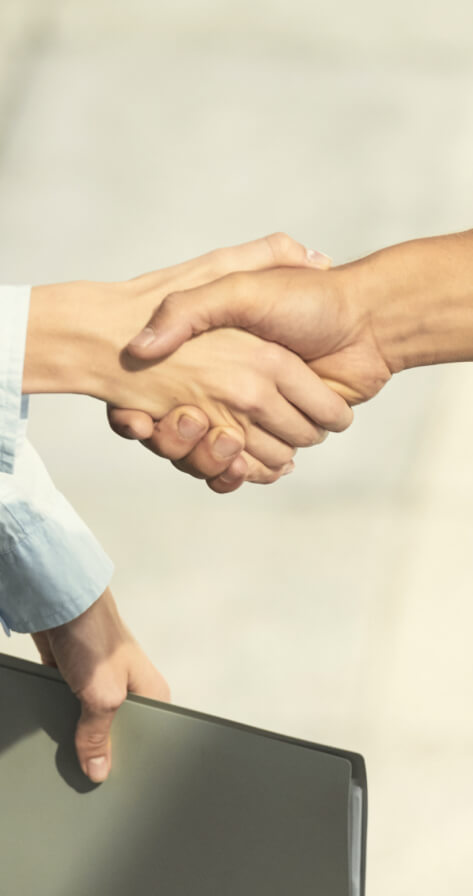 Let's talk about what harmful factors your robot is exposed to.
Book a conversation now.