How do robot covers work?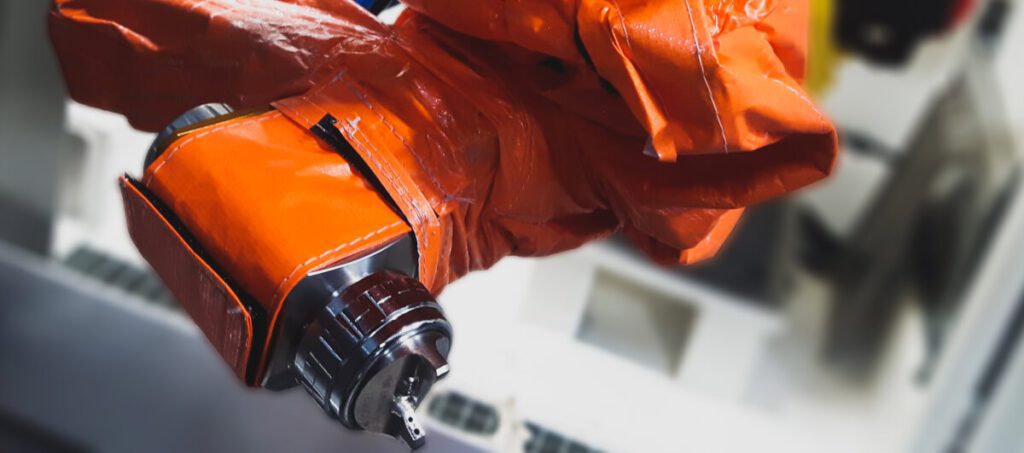 Protective covers support the work of machines and industrial robots in difficult conditions. They protect them from various contaminants generated in the production process. The covers protect the machines from contaminants getting inside their moving parts, preventing damage, malfunctions and unplanned downtime.
How are protective robot covers constructed?
Robot overd are sewn from special technical fabrics. The type of fabric is chosen depending on the harmful factors in the robot's environment. These fabrics usually consist of a base and coating – the base gives the fabric durability, and the coating properties such as:
Dust resistance * resistance to high temperature * oleophobic and hydrophobic properties * resistance to chemicals and liquid splashes.
EVOTEC uses various fabrics depending on the process in which your machine works.
Does the cover limit the robot's movements?
The answer is short – absolutely not.

The construction of the cover is fitted to the range of the robot's movements on the given axes. Thanks to strategically placed surplus fabric, the cover does not limit the robot's movements. During design we consider the areas where additional equipment is installed. The fabric does not stretch, so the robot can work freely.
How is a cover installed?
Most of our solutions are fastened along their whole length, which makes them easy to put on and take off. The covers are designed in a way that does not require removal of equipment prior to the installation. We include an illustrated installation instruction with all covers and we are happy to assist remotely. We can also come and help you install the cover in person.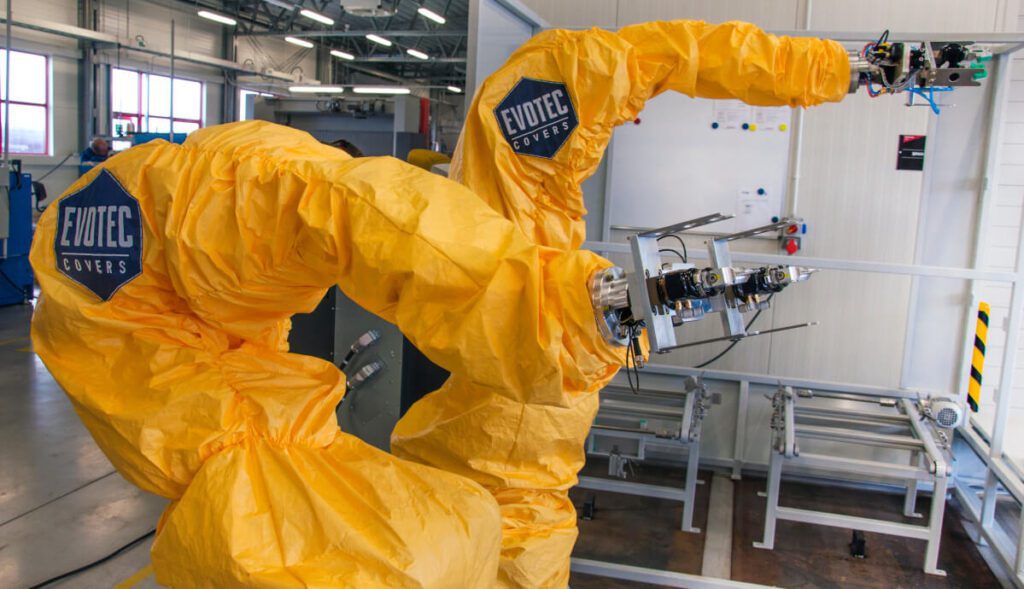 Tailor-made solutions
We don't have "off the shelf" solutions – all our projects are adjusted to the individual needs of the Client and the robot construction.

Our individual approach and "Engineering to order" allows us to fit the solution to the needs and requirements of the process.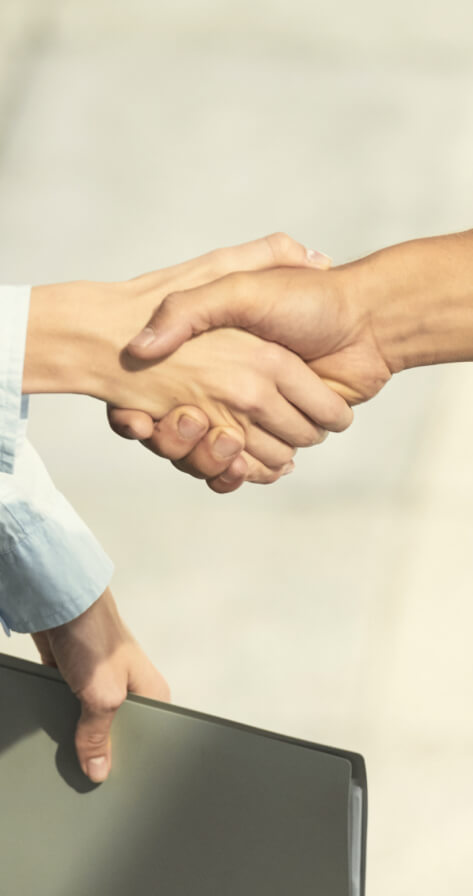 Let's talk about what harmful factors your robot is exposed to.
Book a conversation now.