What does cooperation with EVOTEC look like?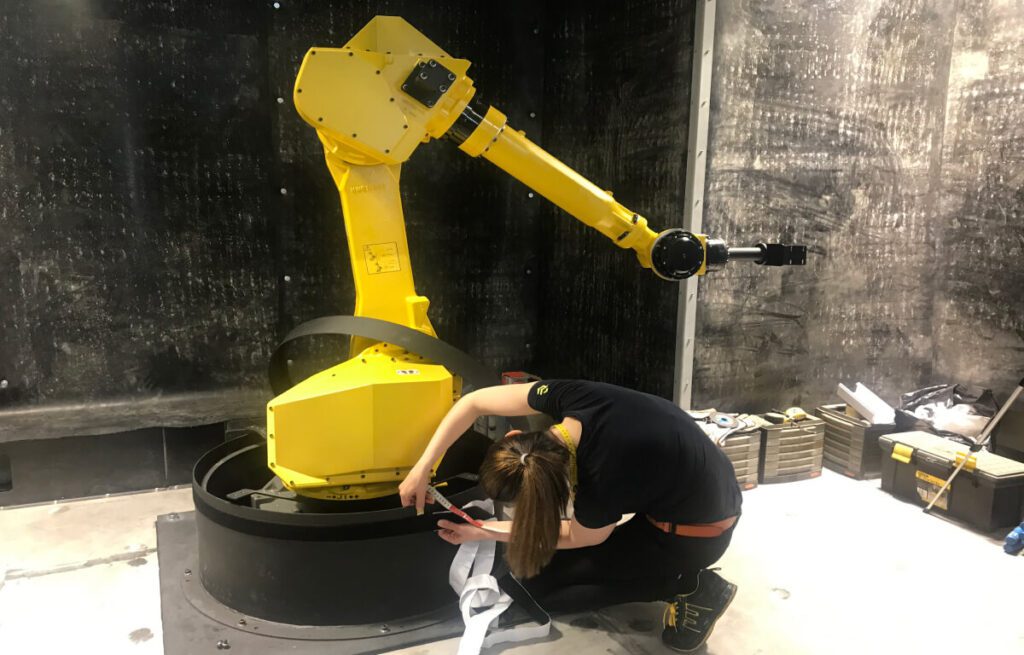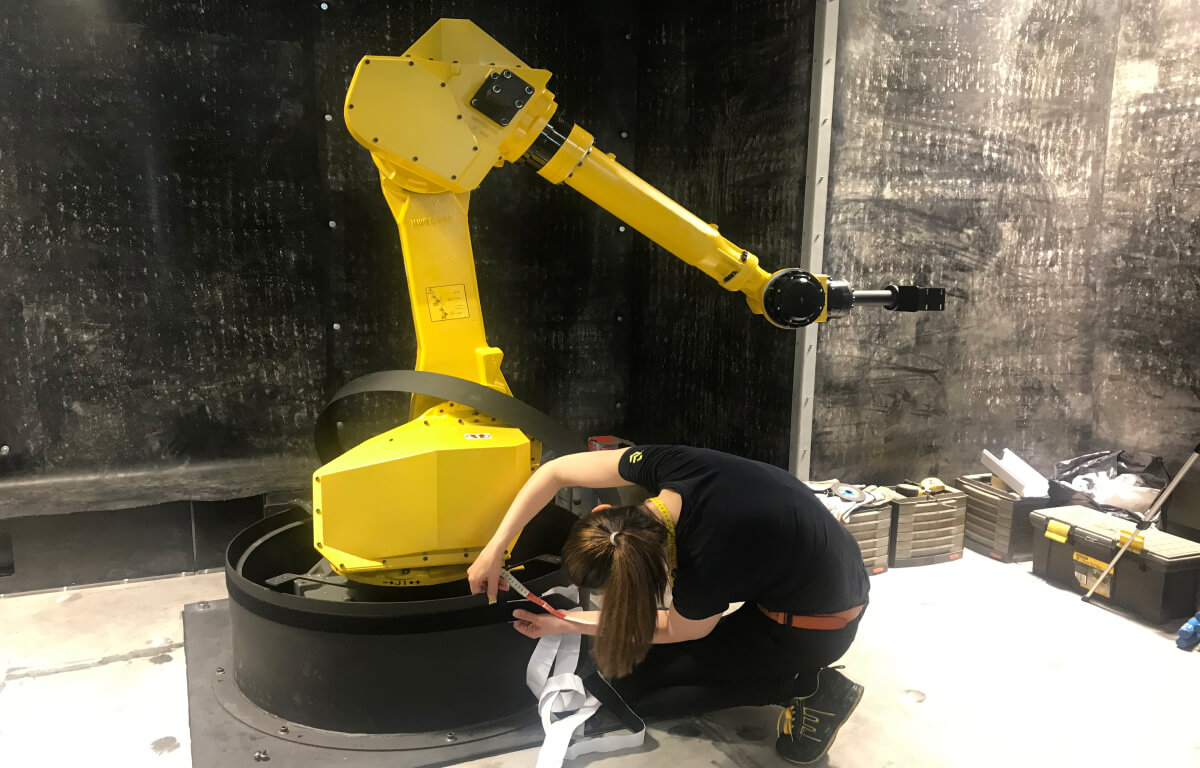 If you're looking for protection for your industrial robot, you're in the right place.
Our covers are not just "clothes" for robots.
They are tailor-made solutions created by EVOTEC. What does this mean?

We don't only supply the covers – we have a wide range of services related to robot protection that will support your production process.

During the first contact with us you will find out how to protect your robot correctly. Depending on the additional equipment and conditions in which the robot works, we will find the best solution possible. First we will establish the priorities of protection, then give you the best solution proposal. In many cases we also recommend covering other elements of the machine, e.g. cables, conduits or grippers.

In order to meet your expectations and make the cover as convenient to use as possible, we can recommend additional elements such as:
Openings for cables and conduits • inspection windows • rotary rings • air flow under the cover.
How do we work?
Contacting us, you can be sure that very shortly you will receive an answer with a suggestion of a solution. We will analyze the robot's work process and the dangers that can occur then. We do that to make sure the cover can serve you for as long as possible. We will choose the best fabric for the cover, which is resistant to the harmful factors in your process.

If you decide to work with us, you will usually receive a new solution – EVOTEC protective cover – within several weeks.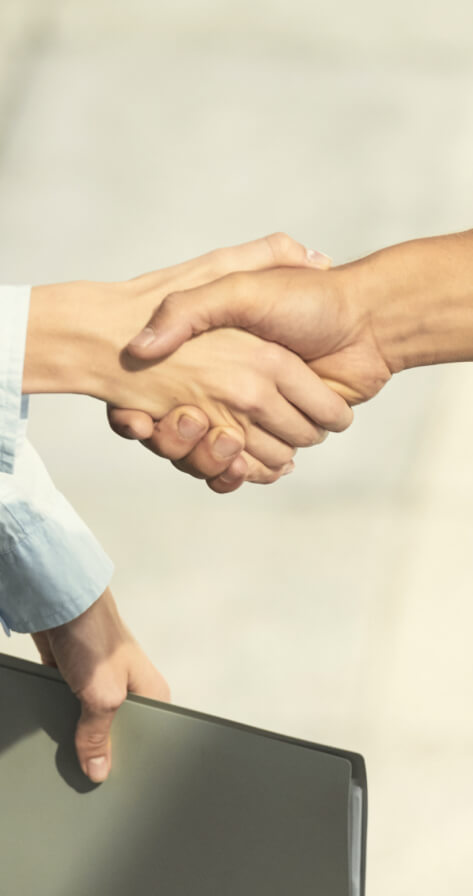 Let's talk about what harmful factors your robot is exposed to.
Book a conversation now.